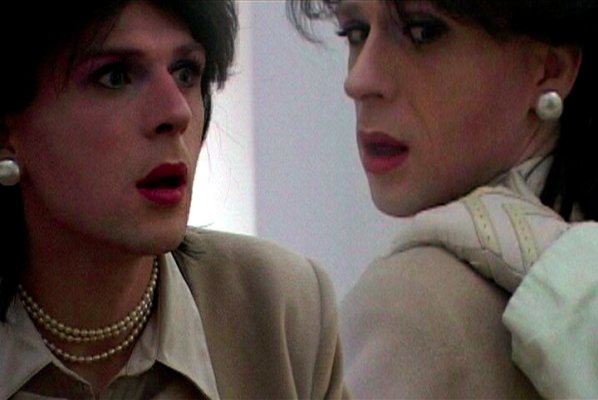 Are you ready for The Second Strike? The main exhibition of the Herzliya Biennial, taking place this year for the third time in cooperation with ArtTLV will open on October 10, 2011 with the exhibits concentrated between the Herzliya Museum of Contemporary Art, the central bus station on Ben Gurion Street and two subterranean venues. Taken from the terminology of the Cold War, second strike refers to the capability of a country that has suffered a devastating nuclear attack to respond in kind, resulting in the annihilation of both countries, strategically, the potential retaliation acting as a deterrent to nuclear warfare. Evoking associations of the balance of power and terror, and mutually destructive forces the exhibition title sets the scene for suspense.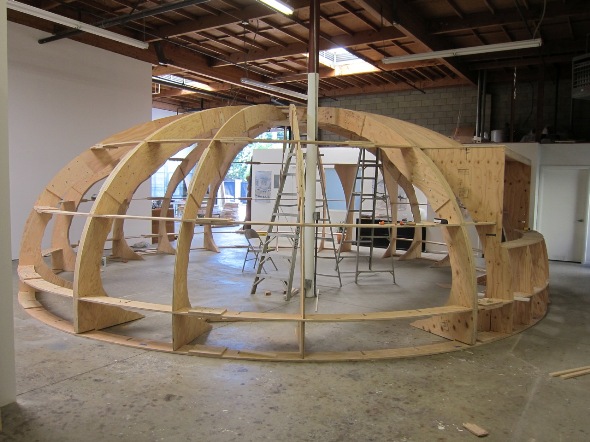 The play of anticipation and surprise is reflected in the choice of venues. In discussing the forthcoming exhibit, curator Ory Dessau spoke of his intent "to create a locus of dense exhibits within a limited area of focused intensity, with a kind of 'bunker' feel." It is not coincidental that two of the main exhibit venues are underground. The biennial extends beyond the limits of the museum into the city of Herzliya, bringing art out into the public sphere, yet at the same time, venturing into the hidden recesses of the urban environment. Dessau envisions the biennial as transforming one's experience of the city, although visitors walk through "a place that is familiar, you take another step and suddenly you are in a different place… a sculpture not only beautifies the public space, it also disturbs it."  Second Strike, in its allusion to the potential for violence and destruction, serves as a suggestion that art has a function beyond the aesthetic, raising questions and inviting visitors' active engagement with the exhibition.
Artists participating in the exhibition include: Adam Rabinowitz, Anri Sala, Avner Ben-Gal, Avi Nevo, Brice Dellspreger, Christoph Büchel, Eran Nave, Fabrice Gygi, Friedrich Kunath, Gideon Gechtman, Gil Marco Shani, Gilad Ratman, Gili Avissar, Gregor Schneider, Haim Steinbach Jan Tichy, Jordan Wolfson, Keren Cytter, Lothar Hempel, Michal Helfman, Miroslaw Balka, Nahum Tevet, Nina Canell, Nir Harel, Nir Evron, Pavel Wolberg, Peter Buggenhout, Peter Wächtler, Ravit Mishli, Robert Kusmirowski, Ruti Nemet, Tamar Ettun, Wilhelm Sasnal, Zvi Goldstein.
Shlomo Gronich and Matti Caspi will open the festivities with a free outdoor concert on October 10, 2011 at 20:00 in the synagogue plaza on the corner of Ben Gurion and Sokolov streets in Herzlilya. But before The Second Strike, One, Two and…Three, an exhibit of works by artists who have participated in past biennials, opened this week at Mani House in Tel Aviv, and will be on display through November 27, 2011. Exhibit curator is Dalia Levin, with Tal Bechler, associate curator. Participating artists are: David Adika, Lea Avital, Ido Bar-El, Irit Batsry, Amit Berlowitz, Yael Efrati, Dani Gal, Gideon Gechtman, Shachar Freddy Kislev, Gabi Klasmer, Miki Kratsman, Hila Laviv, Dana Levy, Elisheva Levy, Jacob Mishori, Jan Tichy, and Shahar Yahalom.
Herzliya Biennial events will take place from October 10 – 20, 2011 and will include free outdoor concerts and activities for children, special screenings at the Herzliya Cinematheque, and performances at the Herzliya Theatre.
Herzliya Biennial venues:
One, Two and…Three – Mani House, 36 Yehuda Halevi Street, Tel Aviv. Hours: Sunday – Wednesday from 10:00 – 17:00; Thursday from 10:00 – 21:00; Friday from 10:00 – 14:00.
Herzliya Museum of Contemporary Art, 4 Habanim Street, Herzliya
Galeria Ironit, 7 Ben Gurion Street (first floor), Herzliya
Shironi Hall, 53 Sokolov Street (corner of Hahalutz St), Herzliya
Theatre basement, corner of Ben Gurion and Bar Ilan Streets, Herzliya
Central Bus Station, Ben Gurion Street, Herzliya
Parking lot, 14 Ben Gurion Street (opposite the Central Bus Station), Herzliya
Synagogue plaza, corner of Ben Gurion and Sokolov Streets, Herzliya
Rubin Passage, 32 Sokolov Street, Herzliya
Herzliya Municipality parking lot
Senior Citizen Home, 6 Sirkin Street, Herzliya
Boxes of light and street signs on the sidewalk from 42 – 56 Sokolov Street, Herzliya
Additional information (in Hebrew) on the Herzliya Biennial site: http://www.herzliya-biennial.com