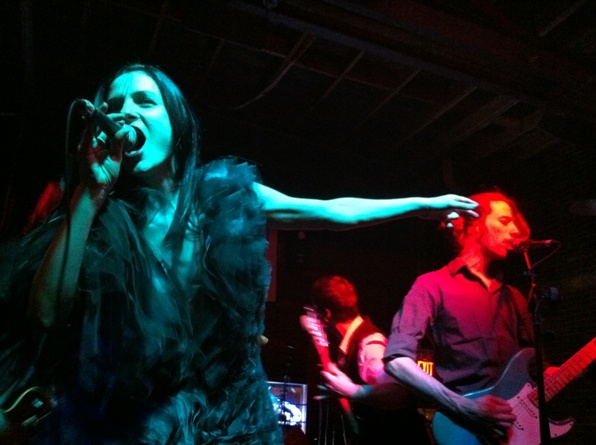 Eatliz live in Austin, TX
Eatliz and Consider the Source have decided to take the next step in their relationship – after a successful tour in the US this past spring, Consider the Source will join Eatliz in Israel this month!
This intense double feature will be performing:
October 15, 2011 at the Yellow Submarine, Jerusalem
October 19, 2011 at the Barby, Tel Aviv
October 20, 2011 at Doug & Tony, Natanya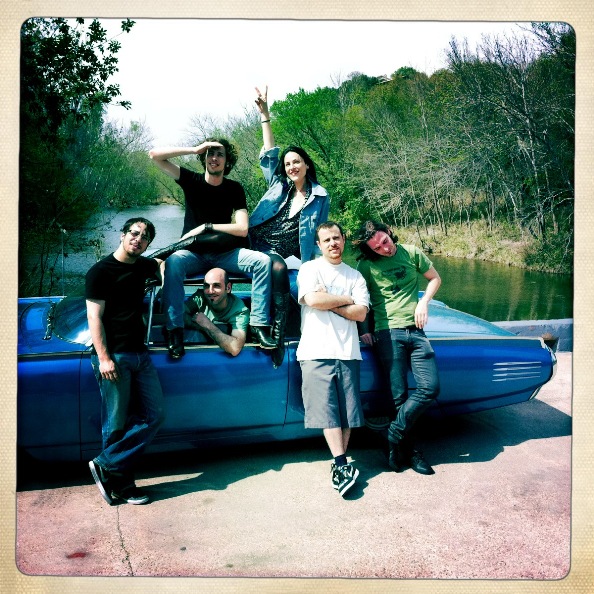 The two bands met when Consider the Source was on tour in Turkey, Greece and Israel last year. They heard Eatliz and suggested touring together in Israel but couldn't get their schedules to mesh and the plan was transported to the US where the two bands toured the West Coast together.
Consider the Source is a New York based trio playing Sci-Fi Middle Eastern Funk with Middle Eastern scales, psychedelic jams and a hard-rocking rhythm section. The band members – Gabriel Marin on fret-less double neck guitar and effects, John Ferrera on bass, and Justin Ahiyon on drums and percussion, cite their influences as including The Bad Plus, The Mahavishnu Orchestra, King Crimson and Tool. Another source of inspiration was a trip to India where they studied the tala (rhythm) of North India and the micro-tonal scale structure and melodic ornamentations of South India. Consider the Source live up to their reputation as one of the leading Jam Bands, performing 365 times a year.
Meet Consider the Source:

Eatliz is going strong with a new release from their latest album – Lose This Child, an intriguing ballad, dark and beautiful, a different vein that runs deep. Now featured on the Galgalatz playlist, Lose This Child is accompanied by a captivating video clip that translates the fragility of existence into images. The international response to the clip has been overwhelming, currently featured in the BBC Big Screens festival the clip has been touring the UK, with successful showings in five festivals in Italy, overall winning 20 awards internationally, including a special award at the SICAF festival in Korea.
The mesmerizing stop-animation clip was created with sand, over the course of six months on the beaches of Israel, conveying a message that is as powerfully environmental as it is lyric and personal. The creative duo o f Yuval and Merav Natan have received many accolades for their work, including a Grammy Award nomination in 2010, winning the 2011 Asif Award for Best Independent Film and the Gross Prize for Excellence in Animation for Lose This Child.

Israeli Art Rock meets Middle Eastern Psychedelic Jam – I have a feeling this is going to be an amazing show. Experience it live:
October 15, 2011 at the Yellow Submarine, Jerusalem
October 19, 2011 at the Barby, Tel Aviv
October 20, 2011 at Doug & Tony, Natanya