Shine up your ruby slippers, Oz in the City returns to take you on a multi-disciplinary arts tour of Tel Aviv from October 11 – 27, 2011. Curator and director Yehudit Shapira Haviv has put together an intriguing program of art, music, theatre, dance and performance, featuring eclectic collaborations that will take place in different venues throughout the city. Let the yellow brick road design your cultural map of Tel Aviv with some of Midnight East's favorite venues.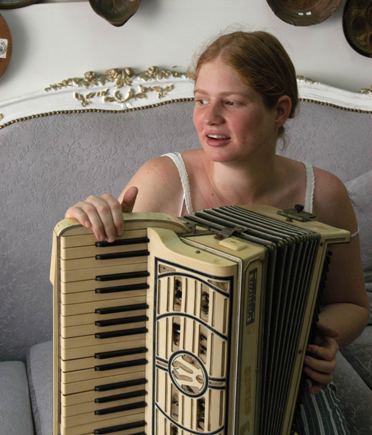 Oz in the City – Full Program
Tuesday, October 11, 2011
19:00 David Grossman and Michal Rovner will talk about their collaboration on "HUG" and other collaborations, moderated by Dov Navon. Beit Bialik, 22 Bialik Street. Free admission.
20:00 & 22:15 Schlager – Space, Text, Music. A theatrical musical work – Musica Nova. Consort texts: Avigail Arnheim; Composing: Amnon Wolman; Director: Ariel Efraim Ashbel; Performed by Noa Frenkel, vocals and acting; Avigail Arnheim, acting; Ira Givol, cello; Yoram Lachish, wind instruments; Hagai Fershtman, percussion; Amnon Wolman, computer and electronic music. Producer: Dina Zohar. Beit Ha'ir, 27 Bialik Street. Tickets are 50 NIS and can be purchased via the Felicja Blumental Music Center: 03-6201185, or online at www.fbmc.co.il.
21:00 Maya Dunitz and Anat Pick – two separate performances that include vocal sounds, gibberish, melodies and music. Maya Dunitz: "the dark side of the funny face"; Anat Pick: Sound text performance with two Grand Pianos on my back. Felicja Blumental Music Center, 26 Bialik Street. Tickets are 40 NIS and can be purchased via the Felicja Blumental Music Center: 03-6201185, or online at www.fbmc.co.il.
Thursday, October 13, 2011
18:00 & 20:00 He Said Yes/He Said No an opera by Kurt Weill and Bertolt Brecht (1930), based on a Noh play. Performed by Ta Opera Zuta – a new ensemble whose members are musicians, singers, and researchers in the fields of art, humanities, theatre and music. Soloists: Doron Schleifer – contra tenor; Yaela Avital – soprano; David Feldman – contra tenor; Artistic direction – Michal Gruber Friedlander; Conductor – Bar Avni; Set design and masks – Eli Friedlander; Lighting design – Iris Muallem; Costume design – Moran Sandrovich, Meytal Guetta; translation and assistant director and producer: Yaniv Baruch. Duration: 50 minutes. Tmuna Theatre, 8 Soncino Street.
20:00 Oz will host video works in the Tmuna Gallery created by Michal Helfman, Ohad Fishof, Ran Selwin, Barak Ravitz, Roy Rozen, Ben Hagary, and Eifo Dana.
Friday, October 14, 2011
13:00 Uri Klein will discuss the film The Wizard of Oz at the Tel Aviv Cinematheque, followed by a screening of David Lynch's film Wild at Heart (1990), which references the Oz classic.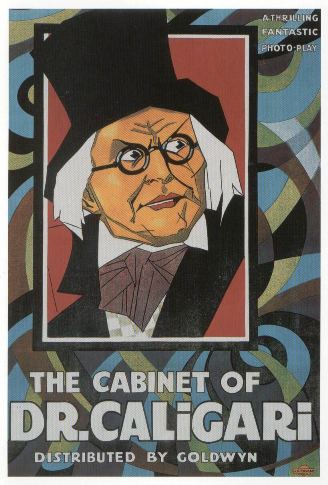 Tuesday, October 18, 2011
20:00 The Soundtrack to The Cabinet of Dr. Caligari – performed live by the electronic ensemble TaaPet (Binya Reches and Aviad Albert). First performed in 2000 at the initiative of the Jerusalem Cinematheque, it is a work of improvisation within a given framework of sounds and instruments, based on the film and its plot developments. Duration: approximately and hour and a quarter. Levontin 7.
Saturday, October 22, 2011
20:00 Hafarot Seder (disorderly conduct) – four duets. Alma Ben Yosef & Ram Gabay – tapes and drums; Eran Sachs & Ilan Volkov – electronics & violin; Alex Drool & Hagai Fershtman – drums; Daniel Davidovsky & Ofer Bymel  – saxophone, electronics and drums. Levontin 7.
Sunday, October 23, 2011
Music Performance by the Oto Olam (same world) trio: Pesach Slabovsky, Gabi Krichely and Avi Sabach. The Zimmer, 5 HaGdud HaIvri Street.
Tuesday, October 25, 2011
19:00 Fashion designer Yonatan Zohar and the artist Liz Haggag will present a unique fashion show opening Holon Fashion Week at the Design Museum Holon.
Wednesday, October 26, 2011
20:00 Bezalel Gallery Tel Aviv launches the 2011 season with an express art event – 22 artists/22 works, accompanied by a musical performance on the roof. Participants include: Avinoam Sternheim & Lebanon, Guy Goldstein, Toony Navok and Ariel Ken, with DJ Adi Branda.
Thursday, October 27, 2011
19:00 The Gan Hashmal group exhibition explores the relationship between art and music. Participating artists: Guy Goldstein, Shahar Yahalom, Naama Tsabar, Barak Ravitz, Talia Keinan, Hila Toony Navok, Ohad Fishof, Ran Selwin, Osvaldo Romberg, Nevet Yitzhak, Roy Rozen, Orly Aviv, Avinoam Sternheim, Ariela Plotkin, Yosef Krispal, Anat Pick, Eran Naveh, Gaby Krichely. Curator: Naomi Aviv, assistant curator: Nohar Ben Asher. Contemporary Gallery, 117 Herzl Street.
Thursday, October 27, 2011
19:00 One night only art exhibition/performance/party in the underground passage on 94 Allenby Street, hosted by Liz Hagag. Participating artists: Ruti Sela, Noa Yaffe, Gilad Ratman, Shay Li Uziel, Freddy Kislev, Shoni Rivnai, Naama Tsabar, Dror Daum and others. DJ Nissan Shor.