Since its re-opening in 2009, Beit Ha'ir in Tel Aviv has held exhibitions ranging from the historical to the quirky. This November the museum will host a year-long international, multidisciplinary fashion project that will encompass a variety of topics in fashion culture. The project will involve several temporary exhibitions, workshops, sessions with artists and other activities in the museum and across the city.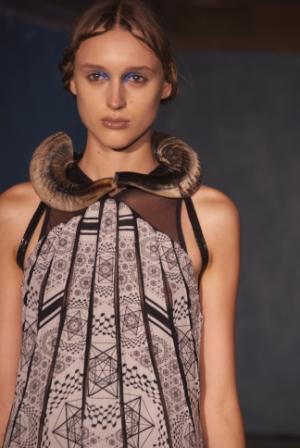 The project will unveil original fashion pieces from Israeli as well as international designers, multidisciplinary artists, photographers, filmmakers and musicians. It will also provide a platform for young emerging Israeli designers to showcase their work. Creators include threeASFOUR of New York, BOUDDICCA of London, UTE PLOIER of Austria, JC de Castelbajac of France, LEVI VAN VELUW of the Netherlands, VIBSKOV & EMENIUS of Denmark and Sweden and others. Yoko Ono will also be donating works to the project.
Beit Ha'ir launched What's the F? at New York Fashion Week in September, in collaboration with the designer trio threeASFOUR. Ayelet Bitan Shlonsky is the project's head curator, and Claudette Zorea its artistic director.
Beit Ha'ir is located on 27 Bialik Street, Tel Aviv. The project's schedule is forthcoming.