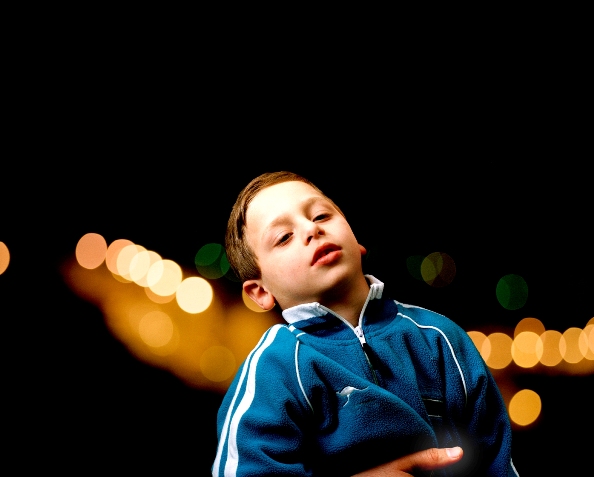 Thursday, October 27, 2011
Manofim opening night, with exhibition openings from 19:00-23:00 in the participating galleries. Some exceptions: Zik at Beit Nequfa, the Mevasseret Art House and Mamuta at the Daniela Passal Art and Mediacenter.
Free shuttle lines will operate continuously between the different galleries in routes based on regular street bus stops (look for the Manofim signs). The shuttles will also be part of the Manofim experience, showcasing artwork.
Line no. 1
22 Shivtey-Israel St. – Musrara School of Art, Muslala
36 HaNeviim St.  – The Printing Workshop, Jerusalem
56 HaNeviim St. – Ticho house, Hadasa photography gallery, Uganda, Bezalel Yaffo 23, Vision
9 Eliash St. – Agripas 12, Barbur
8 Shmuel Hanagid St. – The Artists House (only station not at a bus stop)
Ben-Maymon St. corner of Arlozorov St. – Nora Gallery
21 HaOman St. – Artists' Studios, ArtCube
37 Emek Refaim St. – Artspace gallery
27 King David St. – Dwek gallery, Mishkanot Sha'ananim
11 King David St. – The David Citadel Hotel (to Tower of David Museum)
Line No. 2 (not on regular bus stops)
7 Bezalel St. (stop is opposite Nocturno) – Artists House
Yehosha Yevin St., Hacubia Jerusalem Art Center (near Efron Dance Center)
Ein Karem – new parking on HaMaayan St.
James Rothschild Avenue (Knesset Helipad) –The Jerusalem Bird Observatory
Among the artists featured in the shuttles:
Lena and Leonid Zeiger
"ART-in-PROCESS"
Screenings of videos from the website art-in-process.com. The site strives to present Israeli art and the creative processes behind it through meetings with artists in their work spaces.
Nadav Bin-Nun
"Under Jerusalem"
A journey under Jerusalem's holy ground. An encounter with cultural figures born in Jerusalem, and with archeology of the present.
Inbar Ben Yishay
"Golden Island Into the Sea"
Taking a share "sherut" taxi back and forth and back again on the Jerusalem – Tel Aviv line. The taxi is my island of doubt, a seismograph of myself and the people I meet. Sometimes they leave me souvenirs…
Amir Bolzman
"Hey, there is nothing wrong with us, the music is an alarm " (Kobi Or)
Recorded text, microphones and accordion music. Three layers of sound (like in a movie): background noise, text and music. There is no image. A show that incorporates recorded poets' texts, accordion music and noises of a minibus dropping people off at venues around Jerusalem.
A voice of a damaged poet, superimposed with accordion music, a lot of silence, driving sounds.
Leora Wise
"A Wild Ride"
Shuttle passengers collaborate with the artist in the creation of an imaginary paper creature, which expands and extends it limbs throughout the shuttle bus, transforming it into a fantasy space. The last boarding passengers encounter a cramped, crowded space where they struggle to find seats.
Noa Elran
"Velkommen til Norge"
The Norwegian space shuttle sends galactic shuttles to different locations around the world in a quest of world domination. The transportation lines are taken under royal sovereignty, and function as colonies for all intents and purposes. The passengers must follow the new instructions.
We hope you have a safe trip, and welcome you to the Norwegian utopia!
Participants: Noa Elran, Yoel Ron
Yogev Freilichman
"Insomnia"
Nocturnal sound exploration
Ambient sound layers and original materials
Friday, October 28, 2011 – Talpiot
"Jerusalem Coast" exhibition curated by Iris Mandel, includes artists: Sigalit Landau, David Adika, Ohad Fishof, Lea Avital, Mosh Kashi and Dor Guez.
11:00-16:00: "Grease" – garage drawing marathon, Davidoff Garage, 26 HaOman St.
The artists' studios and Meir Davidoff Garage invite their neighboring artists from the Talpiot industrial area and Teddy Artists' Studios to get out of the studio, come into the garage and start drawing.
Meir Davidoff Garage, a vehicle repair shop, will be transformed one Friday noon into a drawing model. Each of the garage's niches will host an event that will incorporate elements from everyday life. The mechanic will be the model, the work tools will be a "still life" and one car will be stripped to the core.
The event will be accompanied by live music and a DJ in the adjacent trade-in room.
Drawing scenes:
–    Dismantling a car as a performance in space. The garage mechanics in the process of dismantling a car.
–    "Still life" of objects identified with the garage.
–    "Power images" a metaphoric performance/installation of a biker/boxer in training.
The scenes will incorporate the garage workers and professional artist's models. Two drawing sessions guided by artists from Jerusalem will take place at 11:00 and 14:00. Each session will feature five teachers and will take place for about two hours. Accompanying artists: Maya Israel, Meidad Eliyahu, Dan Orimian, Orna Milo and others. The event is open to the public free of charge. Participation in the marathon requires advanced registration via email: musahrishum@gmail.com
13:00 – 15:00: Artists' Studios – ArtCube Gallery, 26 HaOman St., 4th floor
"Texts from the Womb" – poetry and beat box, performance, 30 minutes
Performance: Tamar Linder
Beat box: Nir Waxman
Saturday, October 29, 2011 – Ein Karem and its surroundings
13:00: The Art House, Mevasseret Zion, 129 Jasmine St.
Gallery talk at the exhibition "Absorption Center" with the artists Yael Ruhman and Simon Krantz and the curator Lihi Habas.
16:00: Zik Group, Beit Nequfa, industrial zone, Rogers Warehouse
"Zik in Orbit 5", a one-off opening event for Manofim 2011
Zik Group presents a performative exhibition. The exhibition creates a unique landscape, based on a formal-material alignment of objects and sculptural acts, a space that acts as a laboratory producing manipulations and vicissitudes in material metaphors. The group will employ materials in different states, inspired by the processes of nature and the cosmos at large. The exhibition is a unique one-off event and is a part of a series of performative exhibitions towards a new indoor show.
19:30: Mamuta at the Daniela Passal Art and Media Center, 58 Madregot Habikur St., Ein Karem
The exhibition "Line" by Einat Amir and Guy Yitzhaki opens at 19:30. Dinner starts at 19:42. Out of food by eight (even earlier). Once the food is finished three new performance works by artists in residences at Mamuta will take place. Lee Loriam in the performance "Waiting for Her Lover: Weaving by Day, Unraveling by Night" – performance, installation and everything in-between. Ayelet Lerman in "Toy", an acoustic sound performance of a tin chimney with digital sound mediated by membrane with digital sound by Amir Bolzman.  David Opennheim in "Ritual for a Dancer and a Machine" – A dancer operates noise machines by moving in space, creating a realtime soundtrack.
22:15 – Out of drinks.
Sunday, October 30, 2011 – Mishkenot Sha'ananim
18:00 – Artspace Gallery, 5 HaZefira St.
Artist talk at Farideh Golbahar's exhibition with the artist and the art curator Hagai Segev
19:00 – Dwek Gallery, Mishkenot Sha'ananim
Gallery talk at the exhibition "Kept in Memory" with the artists Yuval Yairi and Eitan Vitkon and the curator Irena Gordon
19:00 – 21:30 – The Khan Theater Courtyard – every 30 minutes
"Humus video" – video – cinema – food performance
The Department of Culture and Arts at Jerusalem Municipality and Hanal'e present:
A table is set in a Jerusalem yard. Whoever comes through the yard's gate is welcome to join the table and eat humus alongside virtual diners, exchanging impressions of a mysterious and exciting event. The public is invited to participate in the performance. Initiation and artistic direction: The Department of Culture and Arts at Jerusalem Municipality. Direction, script, production and editing: Nissim Musk, Ron Ofer. Production and additional content: Hanal'e.
19:30 – 22:00 – …and for dessert: "Zionist Sugar" – performance
Of the Zionist food groups – Hadas Gretman, performance in loop
22:00 – midnight – Musical ensemble
Monday, October 31, 2011 – Jaffa Road
Af Magazine presents: Common Camp – Looking at the Protest
Participating galleries: Bezalel Yaffo 23, Vision gallery, Hadassah College Photography Gallery, Ticho House, Uganda
17:00-23:00 – Uganda courtyard
Cartonnage #2. In a time of poplar protest stretching between the individual, the community and systems of power and control, the street is transformed into a significant arena of activity. A public senate will be established in the courtyard next to the Uganda; a space for conversation, discourse, learning and doing. In the evening, moving images shot at the four neighboring galleries will be projected into the open space. Each viewer will be able to disturb and reroute the stream of images using an immediate anonymous message that will appear on the screens. Participating artists: Uri Carmeli, Ira Shalit, Ruth Patir.
17:00-20:00 – The Photography Gallery, Photographic Communications Dept. Hadassah College
"The Reservoir" "The Reservoir" is comprised of two works that will be exhibited at separate locations throughout the evening. The first, on a wall connecting HaRav Kook St. and Havatzelet St., and the second at a transient studio that produces photographs of passersby. The street and consequently the wall will gradually fill up with people and images. Participating artists: Yahave Yaacov, Daniel Elster, Noam Prifman.
20:00 – Ticho House, 9 HaRav Kook St.
Speaking and Singing protest. "Speaking Poetry" is a series of poetry evenings held in Jerusalem in the last two years. The series seeks to foster voices of new poets in the Jerusalem area and bring them together with more familiar voices around Israel. This evening, 16th in the series, will focus on protest poetry. Participants: Itai Akirav and Amir Manshhoff.
Monday/Last/October "Singing Poetry". Local, personal, political, human. After a prolonged break the band returns to a one-off special reunion concert incorporating improvisation, spoken word and the audience's expression. Their performance is powerful and charming. They bring to the stage charisma and the energy of a revolution. The band will perform in a joint improvisation with the poets of "Speaking Poetry". Participants: Ishay Gross, Eyal Lewit, Ifa Naor, Udi Shemesh. For further information on Af Magazine: www.afknows.com
Tuesday, November 1, 2011 – The Old City
In the Trails of the Hunting Trips. Grand opening day of the exhibition "Souvenirs" and Mockumenta. Free admission to the Tower of David Museum from noon onwards.
12:00, 15:00, 17:00 – Guided tours in the Christian Quarter with Sandman's New Europe Tours. A variety of guided tours in the trails of sources of inspiration of the artists participating in the exhibition "Souvenirs". Departing from the main entrance of The Tower of David Museum. Sandman's New Europe offers walking tours through major cities throughout Europe and pledges to provide every person the best tour of the city, regardless of their budget. Local tour guides (licensed Israeli guides) will share their personal stories and various perspectives in the course of the tour. Since they work based on tips only, each tour is of the best in Europe. Participation in the tours requires advanced registration via email: manofim.jerusalem@gmail.com
14:00 – 21:00 – Tower of David Museum
"Single Copy" – Noam Rotem and Daniel Meir. The show is composed of a set of rules testing the relationships between the artist, artwork and audience. The show is seven hours long. A complete musical composition will be created in each timeframe. The single complete copy of this piece will be handed completely at random to one of the anonymous viewers of the show. From that moment on the fate of the work will be in his hands.
19:00 – Grand opening of the exhibition "Souvenirs" and the Mockumenta – an international mockumentary film mini-festival. Tower of David Museum courtyard. 19:00 greetings; 20:00 screening of the film "Lonely Planet" (2011). A documentary filming crew is searching for Mishka Zilberstein along the route of the Trans-Siberian railway. Surreal encounters, magnificent landscapes and alarming accidents, in a hopeless search through a terrain that covers the dark half of the planet. Director: Edan Zeira; Producer: Yoram Kislev.
Wednesday, November 2, 2011 – Musrara
Muslala – Throughout the day members of "Muslala", "HaRashut HaAtzmit" and artists participating in the project will host a series of tours and performances created especially for the area. The tours vary in nature and duration, please visit the websites for updates regarding departure hours and routes details: www.muslala.org; www.theproject.org. For additional information call: 054-4254926.
18:30 – The Jerusalem Print Workshop, 38 Shivtei Israel St.
Gallery talk in the exhibition "Crimson Peels" with the curator Nomi Tannhauser and the artists Hilla Ben Ari, Orna Bromberg , Jenifer Bar Lev, Nomi Bruckmann, Rakefet Viner-Omer, Noa Sadka and Nomi Tannhauser.
19:00 – Musrara – The Naggar School of Art, The New Gallery, 9 Haayin Het St.
Poetry reading by the poets Zali Gurevitch, Anat zecharya, Daniel Oz, Liat Kaplan, Mati Shmuelof. Music: Yaheli Sobol.
Thursday, November 3, 2011 – Nachlaot
Throughout the day – "Tabula Rasa" – Urban Gallery. The Department of Arts at Jerusalem Municipality presents: HaDekel, HaShikma and Beit Yaakov St. adjacent to Mahane Yehuda Market have been transformed from a dreary commercial area to a street gallery. Some 30 original artworks will be exhibited for a year on the surfaces along the street: tin doors, bare walls and other elements. The public is invited to explore the complex and discover the works. The project was made possible with the assistance of "New Spirit" organization, the association of market vendors and Lev Ha'air community administration.
Happening produced by the group "How Much Sugar?"
Participating galleries: The Jerusalem Artist's House, Barbur Gallery, Anthea, Agripas 12, Nora Gallery, Shodeday Y-M. Information center: "How Much Sugar?" apartment, 8 Hahistadrut street, first floor.
17:00-20:00 – The members of the group "How Much Sugar?" operating in the bounds of HaHistadrut Street, step "outside the box", and invite passersby to an alternative-communicative route. A route offering movement, color, performance and a fresh encounter with the Jerusalemite street that passes between the participating galleries. For further information on "How Much Sugar?": kamasugar@groups.facebook.com
20:00 – Shodeday Y-M Gallery, 93 Jaffa St.
"From the Boydem" – No Coast. "No Coast" is an artists group operating in alternative spaces in Jerusalem. The gallery will showcase conceptual/physical materials pulled out of the Boydem, each artist in his own medium according to his perception of the concept. Live performances and music will take place alongside the exhibition on the closing night of Manofim. For further information on "No Coast": http://nocoastp.blogspot.com/
Consult the Manofim website for additional information and updates: www.manofim.org