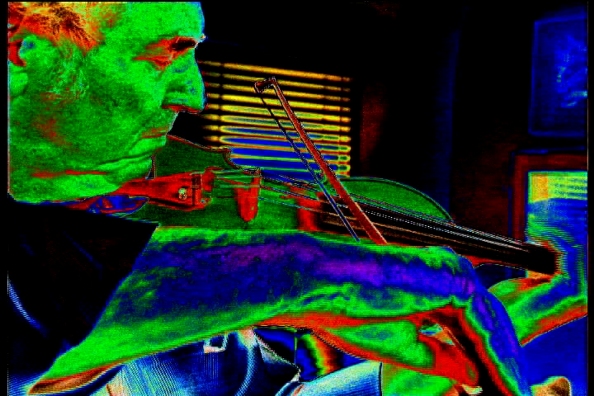 To say that Manofim is the opening of the gallery season in Jerusalem would be like saying that Jerusalem itself is just another Mediterranean city. Initiated in 2008 by Jerusalem-based artists from The Artists' Studios, in collaboration with Jerusalem galleries, alternative art spaces and independent cultural centers, Manofim events extend well beyond a sedate walk through art galleries, into alternative venues and views of art. Many projects emerge from the city itself, engaging with the landscape – natural, urban, historic and human.
Opening night will be October 27, 2011 with exhibitions opening in participating galleries from 19:00 – 23:00. Free shuttle lines will operate between the different galleries based on regular bus stops – watch for the Manofim signs! Following opening night, each day of Manofim week will be dedicated to a different area in Jerusalem, with several exhibitions within walking distance in each region. For the full regional program click here – recommended!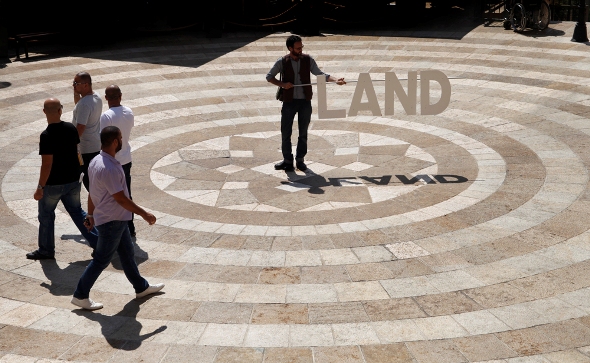 While you're enjoying Manofim, don't forget to VISIT NOMANSLAND. 30 artists from different disciplines will collaborate to create artwork in the strip of land adjacent to the eastern section of the Old City walls in Jerusalem, a space that was declared no-man's land during the years 1949 – 1967. To read more about Nomansland click here.
Another unique way to experience Jerusalem through art will be the "Soundwalk." The idea is to take a walk in a particular space with a recorded guide played on one's mp3 player, smartphone or other device. Four sound artists have created "soundwalks", each in a different area of Jerusalem. The artists and areas are: Lior Pinski – Jerusalem Center, Havazelet complex; Nadav Gerber – German Colony – Mishkenot Sha'ananim; Yafit Reuveni – Nachlaot and Mahane Yehuda Market; Yafit Reuveni – Musrara; Yaniv Koris – Yaffo Gate – merchant stores in the Old City. Download the soundwalks files here: http://jerusalemsoundgallery.org.
Manofim will inaugurate the first Mockumentary Film Festival in Israel. The festival will feature screenings, specialists' lectures and an awards competition. For further details please consult the website: www.manofim.org.
Manofim will also host the unique art project "Souvenirs" curated by Michael Ksus-Gdaliovitch. Artists from different places in Israel were invited to forage through the wares of antiques and mementos merchants in the Old City. Their finds will be on exhibit at the Tower of David Museum from October 27 – November 26, 2011. Entrance will be free on opening night and Tuesday, November 1st. Entrance to the Tower of David Museum will be at a reduced admission fee of 15 NIS throughout Manofim week. Museum opening hours: Sunday-Thursday 10:00-16:00, Friday – closed, holiday eve, holiday and Saturday 10:00-14:00. For additional information call: 02-6265310, write to tower@netvision.net.il, or explore the website: www.towerofdavid.com.
Manofim is supported by the Jerusalem Municipality Arts & Culture Department, The Israel Ministry of Education Arts and Culture Administration, The Jerusalem Foundation, private supporters and commercial sponsorships