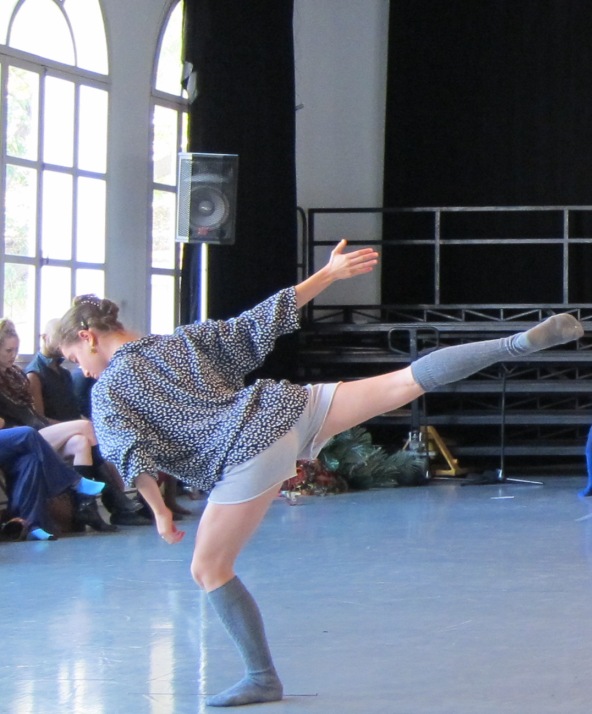 An enticing preview at the Batsheva Dance Company studio this week suggests that this will be an exciting year for the company, with several new ventures as well as performances of favorite dances from the repertoire. Sharon Eyal and Yasmeen Godder have each choreographed new works for the company that will premiere on December 30, 2011; Ohad Naharin will revive Tabula Rasa (choreographed in 1986 for the Pittsburgh Ballet) and Furo (first performed in Israel in 2008), created in collaboration with the Japanese animation artist Tabaimo. Batsheva will also host a performance by the Noa Eshkol Chamber Dance Company.
Before they premiere new works in Israel, the company will perform a dance installation at the Fondation Beyeler in Basel on November 23 and 24, 2011. Naharin explained that during the installation the audience will be seated on all four sides of the room with the dancers in the center, and people will be free to come and go throughout the performance. The dancers have a great amount of freedom in this installation as Naharin said that they may "quote" any section from the Batsheva repertoire, choosing their own timing and configurations of dancers. However, he emphasized that the performance does not involve improvisation. Dancer Guy Shomroni will be in charge of the music for the installation. As the dancers sampled fragments of choreography for the assembled journalists, one could see the new images and associations generated in this manner, threads of narrative rising and dissipating in the room.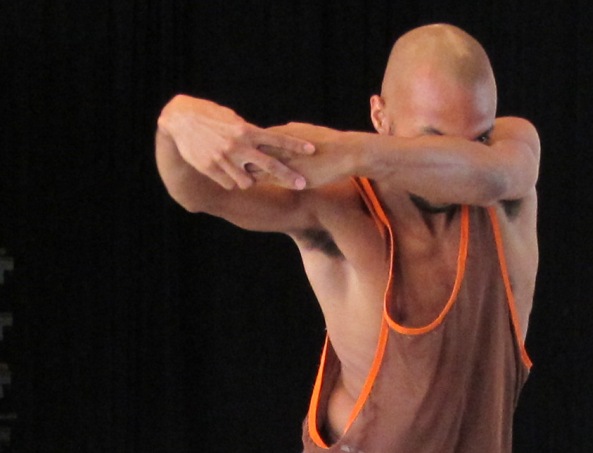 Yasmin Godder and Sharon Eyal each revealed a short segment from the works in progress. Godder worked with artist Alona Rodeh who created the set, and Eran Shanny who designed the costumes for this piece, another long time Godder collaborator – the duo of Panda Porn are responsible for the music. Godder said that the work is composed of her vision of "a particular aesthetic world, what the dancers bring to the work, and the discovery of this world through the creative process."
Sharon Eyal chose to show the finale of her work, perhaps in order to retain an element of surprise, for she said that the rest of the dance is "a little different…very different." Eyal described the new work as full of sensations, yet fragmented, like short-circuited thoughts. The music, composed by Ori Lichtik, is still in process.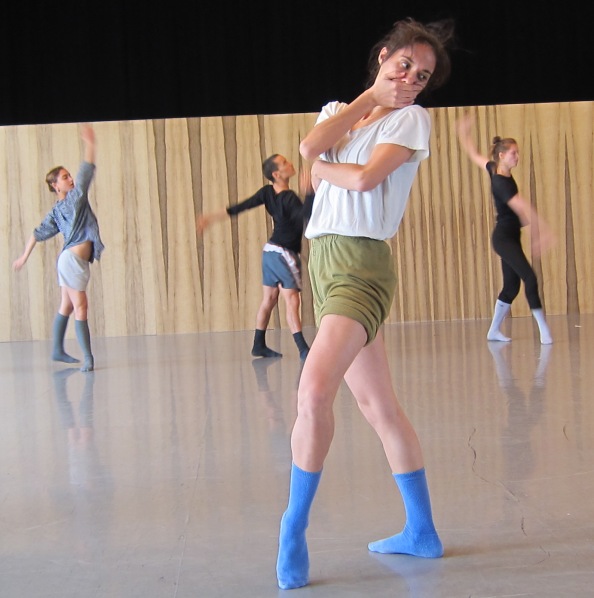 All in all, the Batsheva Dance Company plans 200 performances in Israel this year, with 100 in Tel Aviv and 100 throughout the country. In addition to continuing their long-standing tradition of performances in schools throughout the country, they will launch a special project this year – Batsheva Darom, with performances, classes and other programs for students and the community in Dimona.