Bringing Ethiopian rhythms to traditional Jewish song, Shabate's afro-jazz will rock your soul. This Israeli fusion ensemble is led by saxophonist and singer Abate Berihun, with musical director Alon Yofe on drums, David Ada on keyboards, Yarom Ittah on vocals and percussion, and Assaf Hakimi, graduate of the New School and NY jazz stages, on bass and contrabass. Shabate will open the Hullegeb Ethiopian Arts Festival on December 13, 2011 at the Jerusalem Cinematheque.

Now in its second year, Hullegeb Ethiopian Arts Festival will take place in Jerusalem from December 13 – 19, 2011 with a week long celebration of music, theatre and dance. Initiated last year by Artistic Director Effie Benaya, the Confederation House, and the Israeli Ministry of Immigrant Absorption, the festival provides a showcase for the creative diversity of the Ethiopian culture in Israel.
Hullegeb Ethiopian Arts Festival Schedule: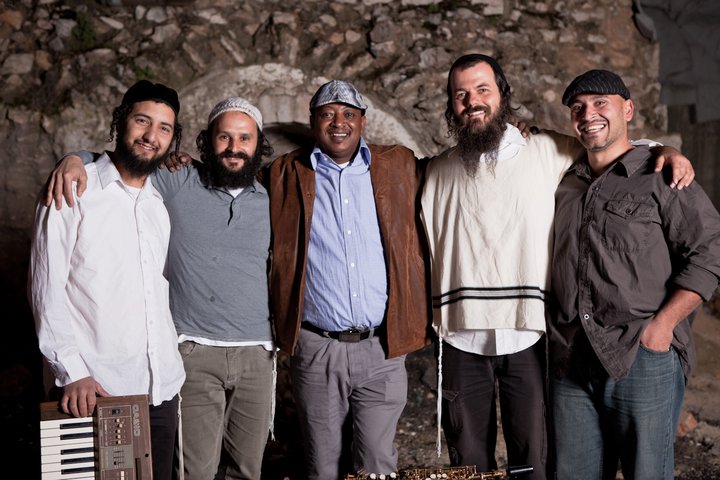 Shabate – December 13, 2011 – Jerusalem Cinematheque at 20:00
The House of Metuko – December 14, 2011 – Gerard Bechar Center, at 20:30. Winner of the Best Play and Best Actor Awards at the 2009 Acco Theatre Festival, the play tells the story of Metuko Maleso, an ordinary guy, who wanted to keep his promise to his late mother and marry his beautiful fiancée. To his horror, Metuko discovers that his house has suddenly disappeared, with his fiancée inside. A surrealistic play full of longing, songs, music, clowning and physical theatre in the finest tradition of the Ethiopian-Israeli Hullegeb Ensemble. General direction: Effie Benaya; Script and staging: Moshe Malka; Cast: Aycho Biya, Bayna Getahon; Tehilla Yeshayahu-Adghe; Tehitina Kebede Assefa; Yochay Harat; Music: Abate Berihun; Set and costume design: Nava Shtar; Lighting Design: Albert Yishinski; Assistant director and producer: Mirit Yanay.
Semai – December 15, 2011 – Confederation House at 20:30
Saxophonist Nadav Haber and guitarist Yoni Tesfaye are joined by Ogdrs Avi Wassa on vocals and percussion for Semai – an exceptional evening of Ethiopian music. Semai means melody in Amharic, and the program will be based on scales, structures and rhythms of Ethiopian music, merged with jazz, rock and North African music.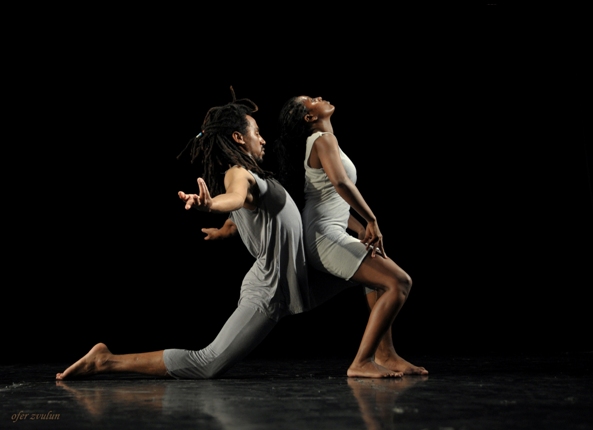 Regaim – Moments – December 18, 2011 – Gerard Bechar Center at 20:30
The Beita Dance Ensemble founded by Ruth Eshel merges Ethiopian traditions with contemporary dance. The evening's program will feature a new dance work choreographed by Zvika Ezekias, alongside works from the company's repertoire.
Sek Besek (Laughter and Laughter) – December 19, 2011 – Confederation House at 19:00
The Hullegeb Ensemble premieres a new production: Sek Besek is a satiric parody that brings characters and stories from the Ethiopian community in Israel to the stage with music, dance and a humorous, physical stage language.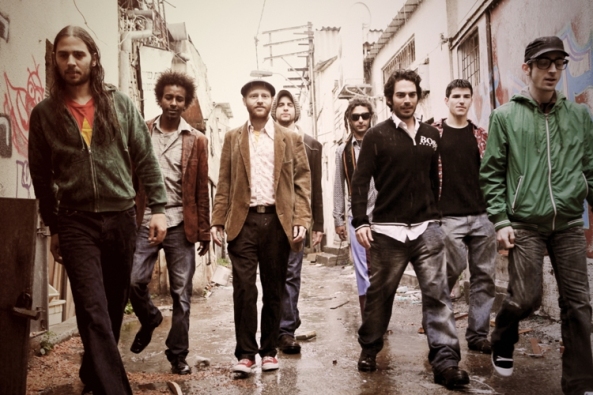 Zvuloon Dub System & Esther Rada – December 19, 2011 – Yellow Submarine at 21:30
Zvuloon Dub System brings an Ethiopian groove to Reggae/Dub/Roots music, featuring Gil Yalo on vocals, Inon Peretz on trumpet, Omri Abramov on tenor sax, Ilan Smilan/Nadav Peled on lead guitar, Simon Nahum on rhythm guitar, Lior Romano on keyboard, Tal Marcus on bass and Asaf Smilan on drums. Zvuloon Dub System will have you dancing with their message of peace and love.
Tickets range from 40 – 80 NIS and may be ordered online from www.bimot.co.il or call *6226. Hullegeb Ethiopian Arts Festival 2011 is produced by the Confederation House and is made possible through the support of the Ministry of Culture and Sport, the Jerusalem Municipality, Bracha Foundation, and the Jerusalem Fund.