Here's something to tweet about – a screening of Twittamentary will take place at the Holon Cinematheque on December 14, 2011 at 20:30, with special guest – internet entrepreneur and founder of the 140 conferences Jeff Pulver, who is also the film's executive producer. The evening will be in the true twitter spirit and will include a live twitter session where every audience member can tweet and retweet the director and the film's stars.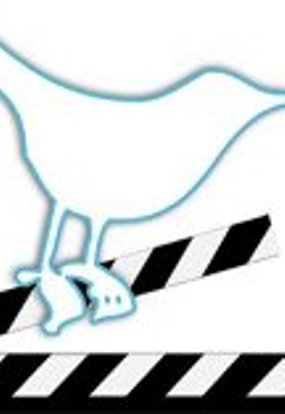 This intriguing evening is just a prelude to PrintScreen 2012.
From the organizers of PrintScreen:
PrintScreen is a visionary event that focuses on the relationship between filmmaking and the world of the digital media. PrintScreen brings artists, filmmakers, and computer and digital media experts together.
Among the subjects presented in the first Print Screen: Virtual identities, Interactivity, online social revolutions, Machinima – virtual worlds workshop, existence and illusion, music videos in the age of Youtube and much more.
PrintScreen 2012 will offer the general audience a variety of lectures and movie screenings of award winning movies from around the world, which depict the effects of the virtual age and social media on our lives. Plus various talks, workshops, and professional programs on DIO (Do it ourselves culture).
More on Twittamentary:
Twittamentary (Directed by Siok Siok Tan) looks at how lives connect and intersect within the Twitter community as the real-time web accelerates serendipity. Bonds are forged as a result of unexpected encounters between strangers as they share moments of their lives in real time.
The film is created in the open spirit of the Web. Twitter users have been invited to contribute story ideas, rich media and videos to the film via the movie's initial submissions website . The launch of this website in August 2009 soon led to a whirlwind road trip across USA, where the filmmaker interviewed a wide range of Twitter'ers, from a travel journalist turned "twilebrity" to a homeless women who uses twitter from a public library to a prostitute who uses twitter as her personal GPS.
Twittamentary, December 14, 2011 at 20:30. Holon Cinematheque, 6 Golda Meir Street, Holon, 03-5021555. Tickets are 40 NIS, click here to order online. Find more details and perhaps someone to share a ride on the facebook event page.