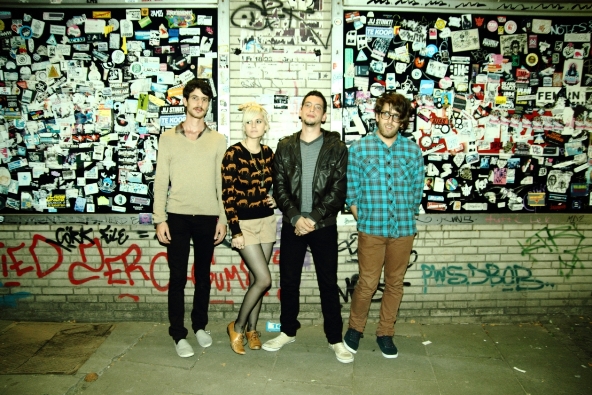 Meet at the crossroads of music and new technology with Tmuna Theatre's UltraSound Festival. This year's festival will take place December 30 & 31, 2011, and in honor of the New Year will feature electro-groove-hard rock-trance – music that makes you want to dance! This party is curated by Liat Turgeman and Yonatan Kutner.
Here's the program:
Friday, December 30 at 22:30
Onili – Dark Side of the Rabbit
Onili in a solo performance onstage with guitars, a computer and other digital & analogic cool stuff.
Computer Camp
Inditronic Tel Aviv trio performance with video art
3421
Live electronic duo on drums & keyboard merging hip-hop, dub, dubstep & more…
Saturday, December 31, at 21:30

Rona Geffen
Nightlife & party line techno, down tempo & pop.
Mock Stereo
Eli Abramov (The Clique) and Iggy Waxman – pop & punk meet in this gritty urban vibe.
Lorena B
Post-dubstep Tel Aviv electronic band with a new album Siblings.
Tiny Fingers
Intensive rock & ethereal electronics.
Tickets are 30NIS for one show/50 NIS for both nights. Tmuna Theatre, 8 Soncino Street, Tel Aviv. 03-5611211.