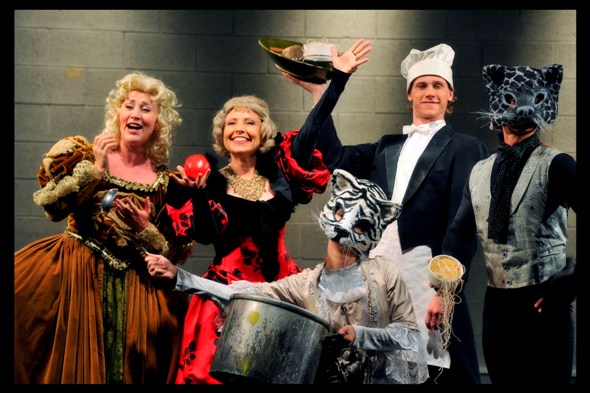 The Magical Sounds series at the Israeli Opera, edited and hosted by Nitza Shaul, presents the childhood stories of the great composers. Next in the series is: The Maestro as the Master Chef, the story of Gioacchino Rossini, which will take place January 10 – 12, 2012.
The show tells the story of the great composer of beloved operas as a child. Rossini was a prolific composer and an excellent amateur chef. He retired from composing before reaching the age of 40, having composed 40 operas. Devoting himself to cooking, among other activities, his success was such that to this day there are restaurants featuring dishes prepared "a la Rossini."
The performance will feature excerpts from Rossini operas The Barber of Seville, Cinderella and others, performed by a string quartet, and pianist. Nitza Shaul will host the program, accompanied by opera singers Yevgeny Lavie and Niva Eshed; with dancers of the Zramim Studio choreographed by Dina Telem. Recommeded for ages 4 – 10, the performances will take place in the studio of the Israeli Opera, 19 Shaul Hamelech Street, Tel Aviv.
Performances will take place January 10, 11 and 12, at 17:00 and 18:30.
Tickets are 85 NIS per performance, 335 NIS for the entire series and may be ordered online, or call: 03-6927777.