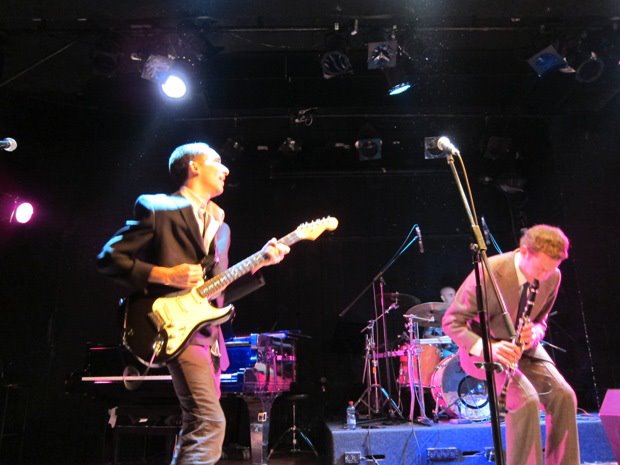 Start the New Year dancing with Ramzailech – contemporary hardcore Klezmer to rock your soul. Taking original Klezmer tunes to rock distortion and oriental groove are: Gal Klein – clarinet & vocals, Amit Peled – guitars, Dekel Dvir – drums. Ramzailech will perform on January 7, 2012 in Beit Avi Chai's P7 at 22:00. So get in touch with your Yiddish groove and DANCE!

Beit Avi Chai's Saturday Night Party Line Concerts, under the artistic direction of Monocrave, present original Israeli music with a dancing beat every Saturday night all winter long. Concerts take place on Saturdays at 22:00, at Beit Avi Chai, 44 King George Street, Jerusalem, 02-621-5900. All concerts are standing room only – this is a dance party! Tickets for each performance are a friendly 50 NIS (30 NIS for students), and include a free drink. Very friendly.
January concerts:
January 14 – Uzi Navon & Makarim  – get down with this 12 person Funk, soul, Motown, Pop/Rock ensemble and let Uzi and the gang work their retro magic on you.
January 21 – Oy Division – Oy – get happy & dance, already!
January 28 – Los Caparos  – ska/reggae/dub, Russian reggae fusion – yeah!

Coming in February: Baba Yaga, Israel Brait, The Apples, & Gaya!