Celebrating 25 years of music and movies as a cultural perpetuum mobile, The Third Ear presents The Long Weekend, an incredible line-up of performances that will take place March 22 – 24, 2012 at the Ozen Bar and Barby Club in Tel Aviv. It's a marathon music party with Robyn Hitchcock as the guest of honor.
Hitchcock will start the celebrations at the Ozen Bar on Thursday, March 22nd in a performance marking an anniversary of his own: 20 years to the solo acoustic album Eye. Amit Erez will open for Hitchcock, and later in the evening a concert by Monica Sex. Friday brings Tal Friedman, Dana Adini, Yehu Yaron and Nag Hammadi to the Ozen Bar stage from 14:00 on, and at 18:00 a festive screening of Cameron Crowe's Pearl Jam Twenty…and the weekend is only beginning…

Friday night brings the Ramirez Brothers, Tiny Fingers, Electra, Kwami and the Halvot and more…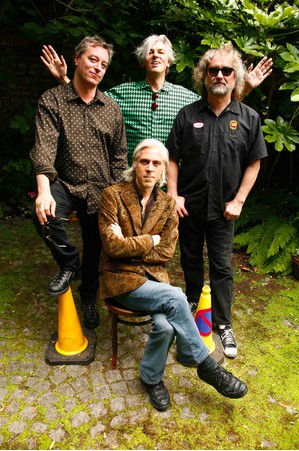 Saturday will be a night to remember at the Barby – Robyn Hitchcock & Venus 3 – Peter Buck (R.E.M.), Scott McCaughey (Young Fresh Fellows, R.E.M.), Bill Rieflin (Ministry, R.E.M.) with Rockfour opening.
Tickets will be on sale at the Third Ear – in-store and online.