Tel Aviv Art Year will enjoy a festive launch with ARTWEEKEND taking place March 21 – 24, 2012.
Keep your eyes open – starting on March 21st, art works will be displayed throughout Tel Aviv, in an exhibition curated by Safi Refael. The original artworks will be on display at the Ferrate Gallery, and in cooperation with Baram City Press, giant prints will be exhibited on buildings including: the Tel Aviv Municipality on Ibn Gvirol, Beit Lessin Theatre on Frishman/Dizengof, Tel Aviv Performing Arts Center and Beit Ariela on Shaul Hamelech Street, and the Tel Aviv Cinematheque.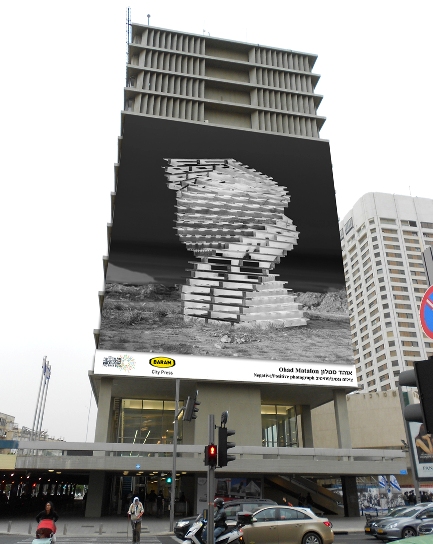 At the Neve Tzedek Community Center stories of veteran women residents of the neighborhood will be featured in an exhibition including visual and textual materials, marking the closing of International Women's month. Neve Tzedek Community Center, 9 Neve Shalom Street, Tel. 03-516-0389. Entrance free of charge
Meanwhile, Habima National Theatre will host ARTFI – the Fine Art & Finance Conference. Taking place from 9:00 – 18:00, the conference will focus on the financial aspects of art, which in recent years has become an alternative and popular investment option.  Consult the website for more details: www.artfi.co.il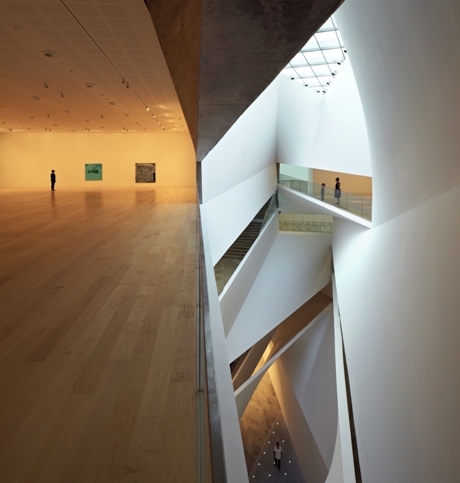 Tel Aviv Museum of Art will celebrate with a Museum Marathon event – the museum will be open 24 hours from 16:00 on March 22nd to 16:00 on March 23rd. Special events will include: a tour with Israeli art curator Ellen Ginton starting at 19:00, in the museum's new building, Dina and Refael Recanati Fund Gallery; opening event for an exhibit of works by young artists at 20:00 in the Riklis Foyer; an encounter with artists, each presenting select YouTube clips, at 20:00 in the Shetrit lecture hall; the Dimona Criminal Chorus (my own translation for "Makhelat Ha'avaryanim miDimona") will perform at midnight at the Light Fall in the Herta and Paul Amir Building; Dana Ruttenberg's Dance Company will perform NABA, a work for dancers, voice and audio-guide, at 24:30; and there will be an open Gaga lesson at 24:30 (with more Gaga on Friday at 12:30).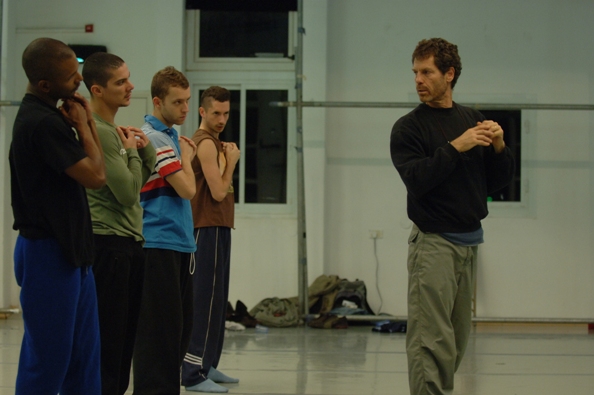 Beyond the museum you may want to take a peek at Roy Hefetz's exhibition in Ofer Idan's Hair Salon in Neve Eliezer, opening at 18:00 on March 22nd. The artist was in residence at the salon for a month, creating the drawings that will be on exhibit. Curated by Sally Haftel of the Kav 16 Gallery.
Indoor art events are augmented by art tours through the city, operated by the Association for Tourism Tel Aviv –Yafo. Check out their website for details: visit-tlv.com
The main launch event will take place on Saturday, March 24th starting at 19:00, with a multidisciplinary, one-of-a-kind encounter between musical performances, digital art, screenings of video art and animation, displays, and interactive installations, showcased at 15 different hubs of activity at the city's art complex –Shaul Hamelech Boulevard, the Performing Arts Center Concourse, the Tel Aviv Museum of Art Concourse, and Dubnov Garden. Click through here for the complete list of Saturday night events.
Events are free and open to the public!