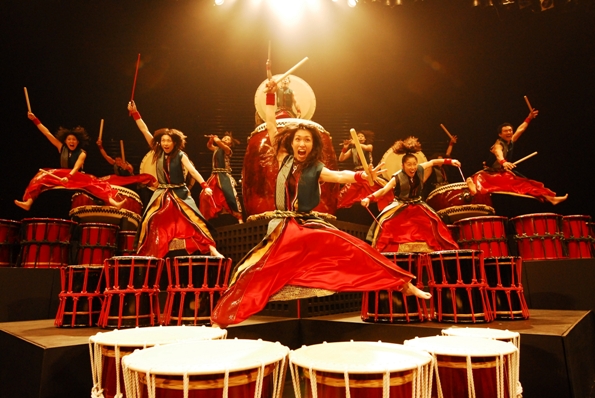 Ancient maps place Jerusalem at the center of the world, and the Israel Festival, with over three weeks of music, dance, theatre and festivities is a citywide celebration of Jerusalem as a cultural center. Now in its 51st edition, the Israel Festival will take place from May 23rd to June 14th 2012.
The Israel Festival will open with a tribute to the late Yossi Banai in Safra Square on the 80th anniversary of his birth. Chanteur, actor, songwriter, and dramatist, Banai was born in Jerusalem and grew up in the Mahne Yehuda market neighborhood. Awarded the Israel Prize in 1998 for his contribution to Israel theatre, Banai's deep smoky voice still sings in the heart and the Israeli cultural collective memory.

Celebrating Israel's international relationships, festival performances will reflect two landmarks this year: 60 years of diplomatic relations with Japan and 20 years with Czechoslovakia.
Wadaiko Yamato, the drummers of Japan, will arrive for a unique sunset performance at the Mount Scopus Amphitheater, on May 24, 2012 at 20:00. A musical group founded in 1993 by Masa Ogawa, they take their name from the word "wadaiko" which means "Japanese drum" and "Yamato" which was the former name of the group's place of origin – the city Nara. Enjoy a sense of things to come from their YouTube clip:

Not to be missed – Saburo Teshigawara's Karas dance company from Japan will be performing their latest work, Mirror and Music at the Jerusalem Theatre from June 7 – 9, 2012.
There are several wonderful Czech collaborations to look forward to in this year's festival, including outdoor performances of Obludarium, an alternative theatre work by The Forman Brothers in the Jerusalem Theatre square – FREE and open to the public!
Jazz, dance and photo exhibitions from Prague will be featured in the Israel Festival: DOT 504 dance company with "Ma Hunt," Jaroslav Jakubovic at the Jerusalem Theatre Jazz Club, and the celebrated Kühn Choir of Prague in an A-Capella concert.
A truly moving and unique collaboration at the Israel Festival will be the "Defiant Requiem – Verdi at Terezin" – the multimedia Czech-American project in memory of the destiny of Czech Jews, initiated, researched and conducted by Murry Sidlin. Verdi's Requiem will be performed at the Jerusalem Convention Center by the Czech Kühn Choir and the Jerusalem Symphonic Orchestra.
The Israel Festival site is already up and running, with times, dates & tickets sales. Check out the Israel Festival facebook page, and look forward to festival updates from Midnight East!