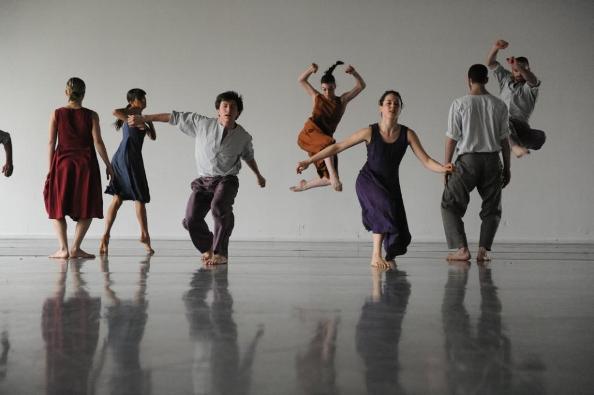 Sharon Eyal and Gai Behar will be premiering a new dance piece – Lost Cause, in a full length evening that will include the re-staging of Ohad Naharin's Tabula Rasa. The premiere will take place on Thursday, March 29, 2012 with additional performances in March and April.
Naharin originally created Tabula Rasa in 1986 for the Pittsburg Ballet (USA), to music by Estonian composer Arvo Pärt. Currently in the repertoire of many dance companies worldwide, the piece was presented in Israel in 1987, and has not been staged since 2004.
A wonderful opportunity to see a central work from Naharin's choreography, new dance from the creative partnership of Eyal & Behar – all performed by the incredibly talented dancers of the Batsheva Ensemble!
Dancers: Noam Eidelman Shatil, Bret Easterling, Olivia Ancona, William Barry,Omri Drumlevich, Zina Zinchenko, Eduard Turull, Keren Lurie-Pardes, Marija Slavec, Lotem Regev, Nitzan Ressler, Gil Shachar, Maayan Sheinfeld, Or Schraiber, Maya Tamir.
Performances:
March 29th at 21:00; March 30th at 22:00, March 31 at 21:00
April 8th at 21:00; April 9th at 19:00; April 20th at 22:00; April 21st at 21:00; April 23rd at 21:00.
Tickets are 130 (Balcony)/150 NIS, order online http://www.batsheva.co.il, or call: 03-5171471. Batsheva Ensemble on facebook.