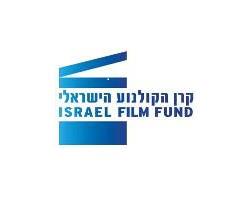 Heard the buzz about the Israeli film scene but not sure where to begin? The Israel Film Fund has just published "A Decade in Motion: The New Voice of Israeli Cinema," a book of essays on current Israeli cinema. Israel Film Fund Director Katriel Schory, the book's Chief Editor, introduced the guide at the launch event held this morning, Monday, June 11, 2012 at the Tel Aviv Cinematheque.
The Israel Film Fund is a non-profit foundation established in 1979 that focuses exclusively on full length narrative fiction features, assisting, supporting and promoting films at all stages of the process. The results speak for themselves: Israeli films are screened in international festivals, winning awards, critical attention, and perhaps most important – the hearts of the audiences. Four Israeli films have been nominated for Oscars in the past five years, while Schory said that he is not particularly concerned with the prize, one cannot deny that for "non-English speaking films from a small country in an odd language, Israel is doing all right."
The initiative for the guide, edited by Avital Bekerman and Noa Mendel, which features international contributors such as Ethan Bronner and Roger Ebert as well as Israeli writers, came from a sense that the past decade marks a crucial turning point in Israeli film. Looking back, Schory said that Israeli cinema "almost disappeared" in the 1990s, and "we managed to turn it around." Ascribing the change to "talented filmmakers who have learned to tell their stories in engaging, communicative ways, and producers who deliver on time and in budget," Schory said that the main challenge to Israeli film was at home: "We had to re-invent our audiences." By the late 90s, Israeli audiences were simply not interested in seeing Israeli films. According to Schory, box office statistics show that Israeli films represented only 3% of the films seen by Israelis.
"The first film that pulled us out of the red and recreated hope was Late Marriage (Dover Kosashvili) in 2001," Schory related. "60% of the dialogue is in Georgian, it's about a community living in Or Yehuda," said Schory, explaining that the film made people realize that "this multicultural society we live in creates a lot of curiosity."
It is not too surprising to learn from Schory that Israeli film is known to be "low on adaptations, lots of stories come from personal experiences."  Mentioning films such as Lebanon (Samuel Maoz 2009), Broken Wings (Nir Bergman2002), Late Marriage (Dover Kosashivili 2004); Schory noted that all three were based on the writer/director's personal experiences, adding that many Israeli films tend to be "about families" and that Israeli filmmakers tend to be "involved in our immediate life."  In terms of political themes, Schory said, "there is less flag-raising than when I grew up in the Israeli film industry in the 70s and 80s," when these themes appear in contemporary films, they "come in a more subdued way."
Noting that the growth of the Israeli film industry in the past decade "couldn't have happened without the support and embrace of the international film industry," Schory mentioned the large (and ever-growing) number of co-productions. Israel currently has co-production agreements with Belgium, Bulgaria, France, Germany, Italy, Sweden, Poland, Canada, Australia, Hungary, Brazil and the U.K. Yet "it's not a one-way street" Schory noted, saying that the fund has recently financed 4 features directed by non-Israelis.
Looking to the future, Schory conveys an open approach to all possibilities and initiatives, while remaining well-grounded, saying, "Our films will always be small scale, with stories that are powerful, daring, free. We will not do car-chases because we don't have the budget, but we will make films that move and touch thousands of people."