One of the most intriguing cultural events of the summer is the Jerusalem Season of Culture's In-House Festival, making a welcome return after its successful launch last year.  Theatre, music, dance and other performance based works will take place in a variety of alternative venues, from July 3 – 5th, including Grandma Ruth's house, the Nature Museum, a yeshiva and Tzidkiyahu's Cave. Each work is integrally related to the place in which it will be performed, initiating a different kind of dialogue between performers, audience and the environment.
Jerusalem with its many layers of personal and collective history becomes a player in each of these settings, as they reverberate with images, memories and associations.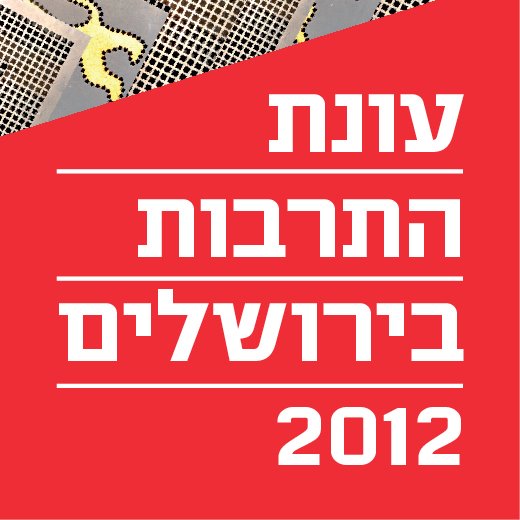 The complete list of performances, dates and times is available on the excellent Jerusalem Season of Culture site in English!
A taste of this unusual feast:
The daring audience member will want to experience The Opposite of Alive a performance for one person at a time that will take place in the Nature Museum, among the artifacts, led through the darkness by actress Ilanit ben Yaacov with a flashlight. The work was created by ben Yaacov and Michal Vaaknin ("It Will End in Tears," "Planet Egg"), in collaboration with Hazira Performance Art Arena.
The Day Martin Buber Was Buried, a theatrical adaptation of a radio play by Yehuda Amichai, directed and adapted by the poet's daughter Emanuella Amichai, explores connection and separation against the background of Jerusalem, as partners in life and in the play Micha Selektar and Ola Schur-Selektar, perform this story of the end and beginning of love.
Patricia O'Donovan will host two very different performances. Earthquake in Chile, based on a story by Bernd Heinrich Wilhelm von Kleist, will look at love, death and religion through O'Donovan's  beautiful and dynamic performance with illuminated paper cuttings and voice. How to Cook Up a Play is a Train Theatre production for children 4 and up. Meet up in Nachlaot where O'Donovan lives, explore the alleyways and discover how the objects in the neighborhood inspire her plays.
The wonderful Yael Deckelbaum will return to her musical roots, performing with father's band, The Jerusalem Taverners (Jonathan Miller on the violin, mandolin and vocals, Paul Mor on the Ukulele, washboard and vocals, Elisha Avalshum on recorders and flutes and Shai Tochner on guitar, harmonica and vocals) to perform songs from her latest album, dedicated to her late father, David Deckelbaum. They will be joined by Adam Ben Ezra on the contrabass and Barak Kerem on percussion.
The venues can only accommodate a very small number of people, so tickets WILL SELL OUT FAST! Hurry to order your tickets – Apricot Dumplings is already sold out! Tickets may be purchased online.
In-House Festival Artistic Director: Dafna Kron; Production: Lia Lerer, Jerusalem Season of Culture; Artistic Director, Jerusalem Season of Culture: Itay Mautner.