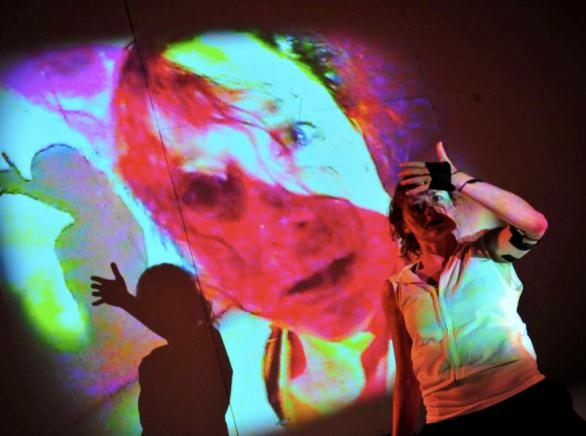 Israel's Dance Arena Festival is a unique project from Hazira – New Dance 2012, that nurtures young dancers and creators to connect through interdisciplinary fields of art movement. The festival, taking place between July 24th and 27th in Jerusalem, will host a wide variety of modern choreographers and dance artists who, after months of artistic training, workshops and collaborations of ideas, will be performing their distinct art.
New Dance supports up-and-coming choreographers who entertain new, innovative concepts of physical expression and movement. The Israeli dance scene tends to focus on the physical aesthetics of the body and the stage; New Dance puts significant emphasis on formulating a dialogue between the stage, the dancer and the movements through the medium of motion and emotion. The goals of the projects are to create a connection between theory and practice; between academic thought and physical experience. New Dance explores fields of theoretical and physical research as tools to elucidate elements of intention, passion, ideas and behavioral incentives of the creative and production process of dance.
Today, modern dance has become a complex aesthetic, ethical, political and cultural debate. These aspects will be discussed and explored through hosts Gili Kleinman from England, who focuses on issues of body image, Cecilia Olrop-Schmidt from Denmark, who expounds on political implications of dance, and Monica Gillette from Germany. The significance of international relations as both a diffusion of new ideas and a method in which to re-interpret the complex Israeli reality is one of the most important contributions of New Dance to the artistic field.
A Few of the Festival's Presented Works:
Max's Dance Clinic: A series of instances in which human-sized doll psychologist Max looks into the depths of the soul of Israeli dance. On the patient's chair, dancers and choreographers will be subject to Max's psychological musings as he finds the tools in correlate the patient's issues with aesthetics to enhance their performance art.  The show is a psychological look into the complexity of dance peppered with a humoristic setting. Moti Brecher, the actor-puppeteer responsible for Max's many observations, is a prominent multi-disciplinary performer. The show is free of charge, and will take place between July 24th and 27th at 18:15 at 7 Bezalel St, Jerusalem.
All-Eaters: An ideological and philosophical look at our environment and the conditions it provides us with in terms of knowledge, wisdom, and creation. The show alternates between action, spoken world, violin and dancing. Created and performed by Shani Granot and Nevo Romano.
Enabled: This dance explores the significance of wisdom and emotion, and the breadth they encompass in our lives. The choreography oscillates between structured, single movements and isolated, distinctive sequences. Created and performed by Meital Ohana Peri and music by Jasmine Tal Porat.
Point of Reference: objective: to destroy the illusion of solidity. Created and performed by Gili Shanan, Hagar Tennenbaum and Moran Yitzkahi-Abergel.
Ready, Set – Schutzen: In German, the word 'schutzen' means 'to protect' and 'rifle'; this trilogy explores the significance of weaponry and its effect on the body. The performance consists of three phases: preparation, shooting, and release. This research study combines yoga, Tai Chi, and sniper training from the Germany and American armies. Created and performed by Cecilia Olrop-Schmidt.
All performances will be held at the Leo Model Hall at Gerard Behar Center, 7 Bezalel St, Jerusalem. For tickets and times visit www.hazira.org.il. Hazira Artistic Director: Guy Biran. The New Dance project is made possible through the support of  The Culture Authority, The Jerusalem Municipality and The Jerusalem Foundation.