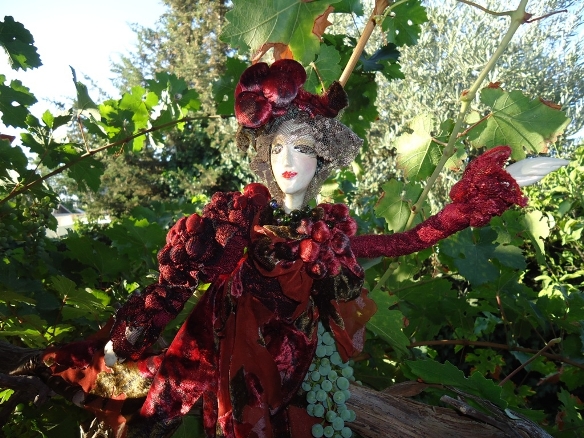 The annual summertime doll exhibition will take place at Hecht House in Haifa from August 16 – 18, 2012. Hundreds of dolls made by doll makers from all over the country in a variety of techniques, styles, materials and sizes will be on display: porcelain dolls, puppets, marionettes, Papier-mâché dolls, sponge dolls, knit dolls, balloon dolls and more…
This year's theme – "wine makes the heart rejoice" – was presenting to the artists as a challenge, each doll maker creating his or her interpretation.
Curated by Nava Shfeicher, this unique Haifa exhibition provides a platform for the art of doll making. Among the participants: Vladimir Azbal, Andrea Komin, Guy Elkayam, Helena Konin, Vlada Humanyuk, Hanna Dayan, Noga and Moshe Goldfeder, Nili Pardes, Irena Smordin, Emmanuel Zohar, Ludmilla Rossman, Tamara Olkov, Natalia Boris, Aviva Kahanka, Victor Lipkin, Irena Litsky, and Mila Rosenfeld.
Tickets are 20 NIS, entrance is free for ages 18 and under, and in addition to the exhibition there will be free activities for the entire family in the Hecht House garden. The exhibition is produced by Ethos, with the sponsorship of the Haifa Municipality, the Haifa Foundation and the Haifa Association for Immigrant Absorption.
Haifa Doll Exhibition, Hecht House, 142 Hanassi Blvd., Central Carmel, Haifa
Opening hours: July 16 from 11:00 – 14:00 and 16:00 – 22:00, July 17 from 11:00 – 16:00, July 18 from 11:00 – 14:00 and 16:00 – 22:00, July 19 from 11:00 – 14:00 and 16:00 – 22:00.