If you have not yet fallen under the spell of singer-songwriter Nick Drake, this is the summer to fall in love. Hanging on a Star – a tribute to Nick Drake (1948 – 1974) will take place on Thursday, August 2, 2012 at the Ozen Bar. The concert will be a benefit performance for the NPO Pets for Life (Haverim LaHayim), who will receive all the profits from the event.
Pets for Life works to save dogs and cats who have been abused or abandoned, nurtures them to health and tries to find them a loving home.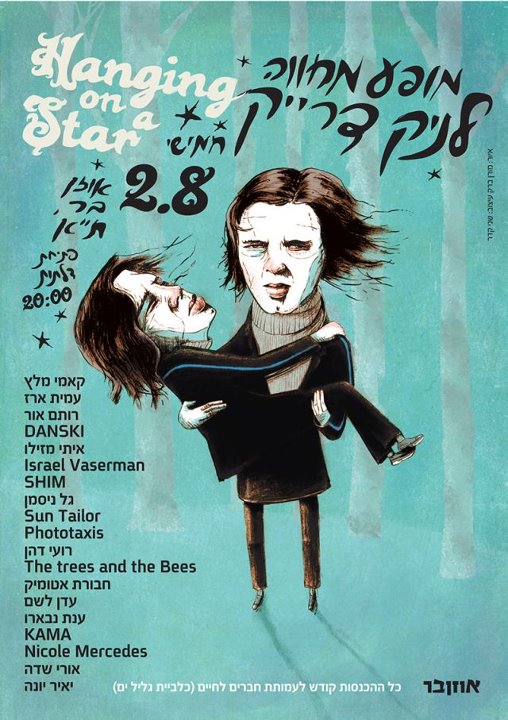 It's going to be a wonderful evening with an incredible line-up of musicians: Kami Maltz, Amit Erez, Rotem Or, DANSKI, Itay Mazilo , Israel Vaserman, SHIM, Gal Nisman, Sun Tailor, Phototaxis, Roy Dahan, The Trees and the Bees, Havurat Atomic , Eden Leshem, Anat Navaro, KAMA, Nicole Mercedes, and Uri Sade.
UPDATE: See photos from the event on Midnight East's Facebook Page!