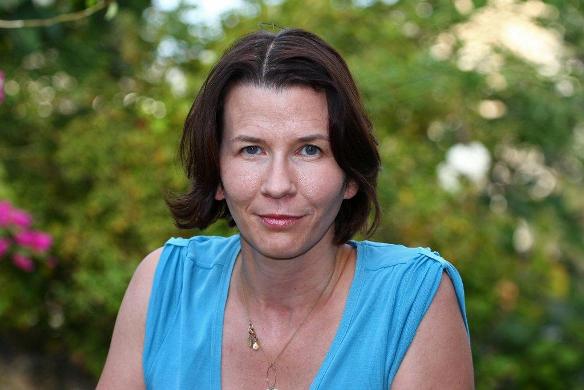 "Even if the truth is ugly it's better to face it than to hide it. Once you face it you can actually start to free yourself from it," said director Franziska Schlotterer, whose debut feature film Ende der Schonzeit was screened at the Haifa International Film Festival 2012. The film opens in 1970 on the flat desert landscape of the Israeli Negev region in the South, as a bus travels down the dusty road to bring a lone passenger, Bruno (Max Mauff), a young man from Germany. Yet with his arrival at the Kibbutz, his journey is just beginning, a journey to the past and the events  of 1942.
Fritz (Hans-Jochen Wagner) encounters a Jewish refugee, Albert (Christian Friedel), while hunting in the Black Forest, and gives him refuge on his farm. Fritz and his wife Emma (Brigitte Hobmeier) remain childless after ten years of marriage, and the circumstances embolden Fritz to suggest the unthinkable: he asks Albert to have sex with Emma in the hope that she will become pregnant and provide an heir for the farm.
"What interested me is the relation of power, that the farmer in the beginning really means well and he wants to help the Jewish guy, but since politics put him into a superior position he does use this chance to ask somebody something he would never ask anyone else. He's seduced to use the political situation to his advantage," said Schlotterer.
The film tells a very intimate, emotional story of three individuals within the political context of their time, terrain that the director has previously explored in her work as a documentary filmmaker.  Schlotterer's first documentary feature (Wendezeiten 1998) focused on East Germans who were born before 1914, "so they lived through five different political systems," she explained, "I was curious how their private lives interacted with the politics, whether they went with the different directions or stuck to one belief…how corrupted their lives were by the political circumstances. Somehow, they always deal with German history, most of my films."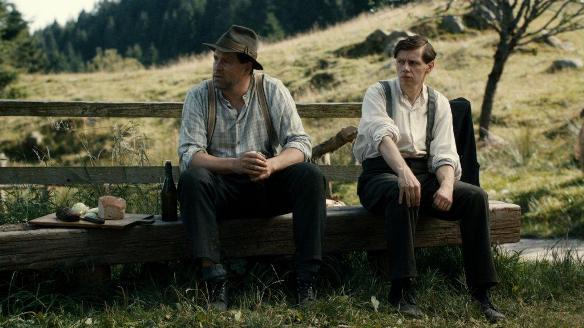 Reflecting on her background, Schlotterer said, "I've always been interested in German history and politics, especially German Jewish history has always really been part of my life and my education. My father was very interested in our common history. He was a publisher and he always had Jewish writers and Israeli writers, so I think it has always been present in my life, and our Nazi history I've always been very aware of, I can't remember a time when I did not know there were Nazis. I have a lot of friends from Israel through my family too, and also [Israelis] from my generation and I always felt that this history also connects us, especially in the third generation we still feel the…, I don't know how to say it in English – but  the outcome of it. There was a lot of silence on the German side – the grandparents that were guilty, and also on the Israeli side they would not speak too much about it… and so I felt that it was also going on in our lives."
"Working on the documentary about the East Germans, I asked some of them when we came to talk about Nazi Germany – so what happened to your Jewish neighbors, what happened to your Jewish doctors? And they said, "I don't know" and they didn't want to know, they didn't look. I think something as terrible as the Holocaust can only happen if you add up a lot of small guilts. There are a lot of people who are just a little bit guilty and it sums up to something terrible and big.  There's a tendency now to look at some bad people, like Himmler and Mengele and to forget about the guilt of the common people and I think it was not only the really bad guys who made this possible but people looking away and telling on their neighbor, and that's what I wanted to show."
Schlotterer began writing the script in 2006, after reading a newspaper article that briefly described a similar incident. "I immediately could make a  connection to this idea that it's big drama for a farmer not to have child, because life on a farm without a child really doesn't make sense. I spent a lot of time visiting a farm in Austria with my family. There's no future on a farm without children, and very little privacy in a village it's a very closed society. Like the man in the pub [who mocks Fritz] – 'oh, you don't even have to go home.' It immediately clicked in my head and I thought I can totally relate to this story."
The English title for the film – Closed Season – is slightly different than the original German – Ende der Schonzeit. Schonzeit means "closed season," the time when it is prohibited to hunt, to give the young deer a chance to grow. Yet the German title indicates that this time is at an end. Furthermore, Schlotterer explained, "Schonzeit  has a double meaning in German, it's a time when you give someone peace… somebody's giving you time off, but before it will get hard. It always has the meaning that afterwards you will have to deal with something.  There are two levels on which this title works. In the German part, the farmer gives Albert a place to hide but it terminates at some point and they send him off to a bad future. You can also  see it in the Israeli part that it's the end of the silence, the father and son need to look at their history. It's not a good history they are looking at, and their personal stories are not good but hopefully it helps that they look at it and talk about it."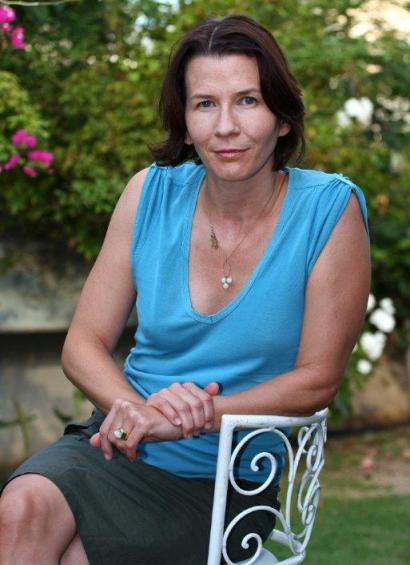 Brigitte Hobmeier won Best Actress at the World Film Festival in Montreal for her performance in the film. Although Schlotterer revealed that she originally had another actress in mind while writing the part, she said, "Brigitte really blew me away in the casting. Her family lived in the countryside, her grandmother lived in a small village. We had  a scene where she cleans up the table and she really knows how to do it! I love about her that she has this severe look. She is beautiful but she can also look pretty plain.  She really created the awakening of this woman."
When asked about Hans-Jochen Wagner, who plays Fritz, Schlotterer smiled, "I had an eye on him for a long time but I thought he's too attractive for the part. Then I thought: it's good that he's very manly but still he cannot get it up…and we thought he really fits well with her. He puts something beneath this macho guy that's very sensitive and very hurt, and I really like that."
Albert, the Jewish refugee, is played by Christian Friedel. "I saw him in Haneke's film, he was the teacher in White Ribbon,  but he was much heavier, he was quite chubby,  so I never thought of him at all." Yet after meeting with Friedel, she said, "I thought he was perfect for the part but he was still quite chubby so I told him I think you will have to lose a lot of weight to play this part – it's not believable for a Jew on the run. So he lost 12 kilos for us, and I was very happy with that choice as well. Albert since he's hiding and has to please everyone he can never have  a fit, everything that's going on you have to show inside of him and Christian has a wonderful expression in his eyes so he really fills Albert."
The casting of Israeli actor Rami Hoyberger presented a different set of difficulties. "He was a little bit on the young side for us so we had to make him a little bit older," said Schlotterer. But the main issue was that during the days they filmed in Israel Hoyberger had a previous commitment to fulfill in the theatre. "Rami was in a play," Schlotterer recalled, "he had to go back to Tel Aviv every evening at 18:00, and had to be picked up every morning at 4:00 to be at the set at 6:00. So we could only shoot until 18:00."
In addition to an excellent and dedicated cast, the film benefits from the authenticity of its locations, and the German and Israeli design teams, each giving the right look to set and costumes. For the Kibbutz location, Schlotterer said, "I always imagined something really light, sandy, dry – because I'm always taken by those European Jews who came to Israel and then started a completely new life in the desert and that's I think very touching… Ruchama was our main Kibbutz, but the dining hall we found in Dorot, they both were very nice and supported us." However, they did have to deal with some challenges. "The Kibbutz movement is not doing too well these days," said Schlotterer, "it was more of a struggle to make it look full and alive."
"We were very lucky in Germany with the location," she recalled, "we found a farm that the owners bought ten years ago, their ideal is to live on the farm like they used to live a hundred years ago. They are two brothers… they don't have a tractor, they use horses, they don't have cell phones. One brother takes care of the animals, the other brother takes care of renovating the farm like it used to be in the 20s and 30s."
The film has been screened in Germany and Canada, and has been well received. "I think people really got sucked into the drama," said Schlotterer, "and they were very moved and I think people appreciated that it did not show the common Holocaust  theme, but it was a different view on history."
Ende der Schonzeit (Germany/Israel 2012, 100 min, German, English)
Director: Franziska Schlotterer; Screenplay: Gwendolyn Bellman, Franziska Schlotterer; Producers: Christian Drewing, Philipp Homberg, Itai Tamir; Line Producer: Manu S. Scheidt; Original Music: Ari Benjamin Meyers; Cinematography: Bernd Fischer; Editing: Karl Riedl.