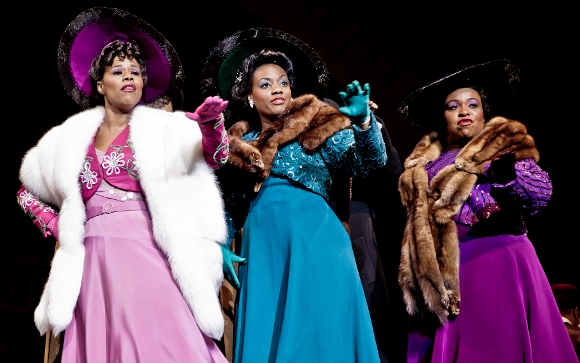 Harlem Swing – Ain't Misbehavin' – a colorful swinging tribute to black musicians of the Harlem Renaissance in the 1920s & 30s comes to Israel with performances in Tel Aviv, Jerusalem and Haifa. Taking its name from the 1929 Fats Waller song, the musical revue was written by Richard E. Maltby and Murray Horowitz, with choreography by Albert Faria and the music of legendary pianist Fats Waller arranged by Luther Henderson.
The revival of the award winning Broadway musical features the same creative team of directors and choreographer, with performers: Yvette Monique Clark, Rebecca E. Covington, Doug Esken, Milton Craig Nealy and Cynthia Thomas.


Performances:
Tel Aviv Performing Arts Center (TAPAC)
October 17 & 18 at 20:00; October 19 at 13:00; October 20 at 21:00.
19 Shaul Hamelech Blvd, Tel Aviv. Tickets: 03-6927777.
Jerusalem Theatre
October 22 & 23 at 20:30.
20 Marcus St, Jerusalem. Tickets: 02-5605755.
Haifa Auditorium
October 24 & 25 at 20:30.
138 HaNassi Blvd, Haifa. 04-8353506.