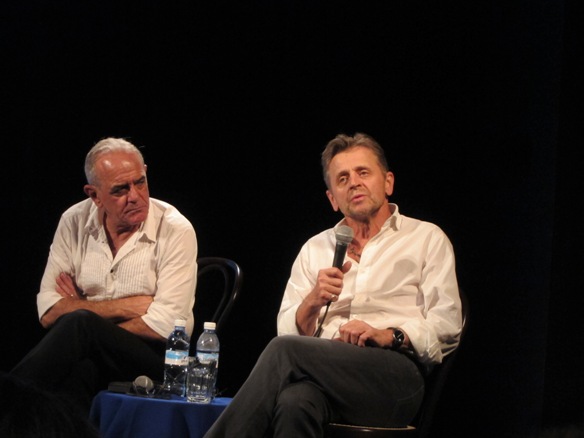 Mikhail Baryshnikov is back in Israel, this time with "Dance This Way," an exhibition of his photographs of dancers that will open tonight at the Suzanne Dellal Centre in Tel Aviv, and remain on display through October 27, 2012.
Baryshnikov charmed a bevy of journalist/fans at a press meeting held at Suzanne Dellal earlier today, talking about dance and photography. The much-photographed Baryshnikov has always had an interest in photography, and recalled that he used to "smuggle magazines" as a youth in the USSR. Over the course of his international career as a dancer, he worked with the top celebrity photographers – Lord Snowden, Irving Penn, Annie Leibovitz and Richard Avedon.
After a photographer friend convinced him to buy a small Nikon before a trip to Asia, Baryshnikov returned with "20 rolls of black and white film, 99% of it was overexposed and out of focus…I got hooked." Baryshnikov spoke of his involvement with photography with humility, saying "It's one thing to admire photographs in a museum, and another thing to develop your own images in that dark room, closer to magic than anything else."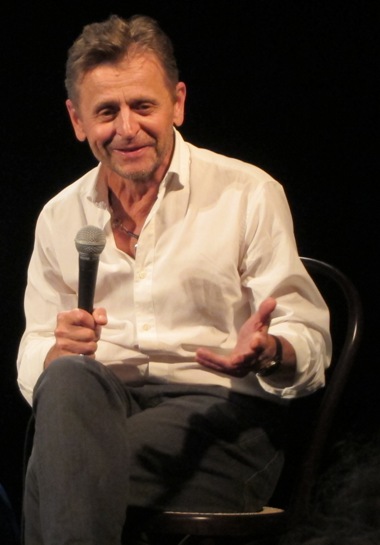 Although he photographed family, friends and landscapes for many years, it did not initially occur to him to photograph dance. Of the posed, staged photographs that typically represent dance in the media, Baryshnikov said, "It makes me vomit…[those photographs] don't do justice to dance. It freezes the motion."
It was only after acquiring a digital camera that he began taking pictures of people in motion during a stay in the Dominican Republic. Baryshnikov explained that in his photographs of dance, he explores the question "Why do people like dance? It's sensuous, erotic, joyful, tragic – but that does not explain why one dancer stands out from the others…he or she may not even be more technically advanced or beautiful… je ne sais quois…something in that woman or man separates her or him from the group, something, an in between moment, almost imperfection…something spiritual, unusual…you follow this person and you don't understand why – and that is what I try to capture in my work."
Mikhail Baryshnikov – Dance This Way
Opening hours: October 24 – 26 from 10:00 – 22:00; October 27 from 10:00 – 19:00. The exhibition will close with an auction of the photographs, all proceeds will be dedicated to fostering young Israeli creativity in dance at the Suzanne Dellal Centre.