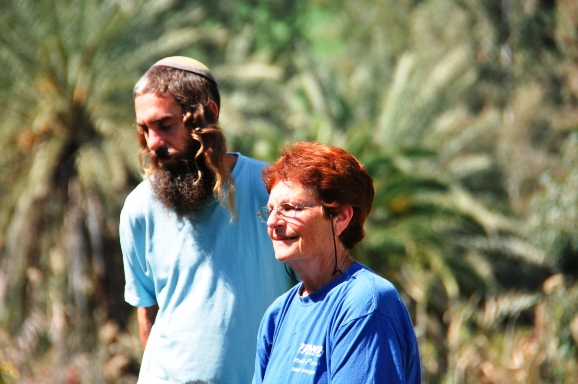 The Holy Gathering, a documentary directed by Naamit Mor Haim and Nahum Greenberg, will be broadcast on IBA Channel 1 on Monday, November 5, 2012 at 21:00.
The film, which premiered at the recent Haifa International Film Festival 2012, follows the return to religion (Hazara Be'Tshuva) of members of the younger generation from the Shomer HaTzair Kibbutz Movement, the most secular of all the Kibbutz Movements.
Synopsis: Udi, Yair and Arnon grew up in Kibbutz Beit Zera, one of the first kibbutzim of the Shomer HaTzair Movement. Now 37 years old, they sit day by day on the banks of the Jordan with a group of their friends, seeking an ideological, spiritual and personal alternative to the secular life on the kibbutz. All turn to Judaism, becoming Orthodox, each seeking his own path therein.
Their parents try to cope with this change, and with their own conflicted feelings. The film depicts the personal journey of these parents and children between the years 2004 – 2012. Produced by Nimrod Shait, Zed Films, the film is in Hebrew.