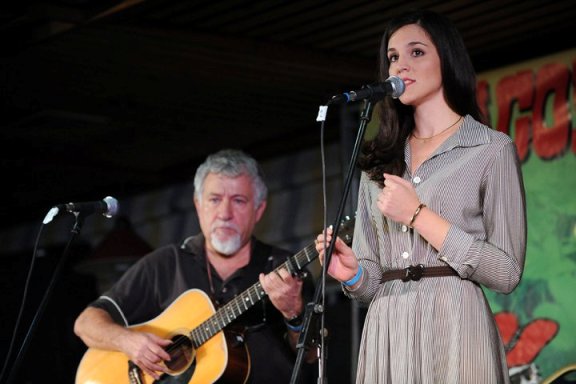 Dance a jig and light candles with Shay Tochner and Maya Johanna Menachem at Levontin 7 on Saturday, December 8th! There's a lot to celebrate – Shay and Maya will be launching their new album From Glen to Glen, it's the first night of Hannukah, and it's Shay's birthday!!!
From Glen to Glen is an album of Irish/Scottish folk with a mix of traditional and contemporary songs. The album features the musical talents of Maayan Carmeli, Yonatan Miller, Ofer Gruman and Barak Olier, who produced this, as well as the duo's two previous albums.
It will be a great party, with multi-instrumentalist Yonatan Miller, Moran Magal on piano, Ofer Groman, Rona Segev, Yael Shoshana Cohen, Maayan Carmeli, Yossi Adi, Uri Reshef & other surprise guests!
Shay & Maya will put a spring in your step, a song in your heart and a smile on your lips!

Reserve your tickets now: levontin7@gmail.com or call: 03-5605084/5600112 (office hours: Sunday – Thursday 12:00 to 18:30).
Doors open at 20:00 and the performance will begin at 20:30 – space is limited, so make sure to arrive on time!