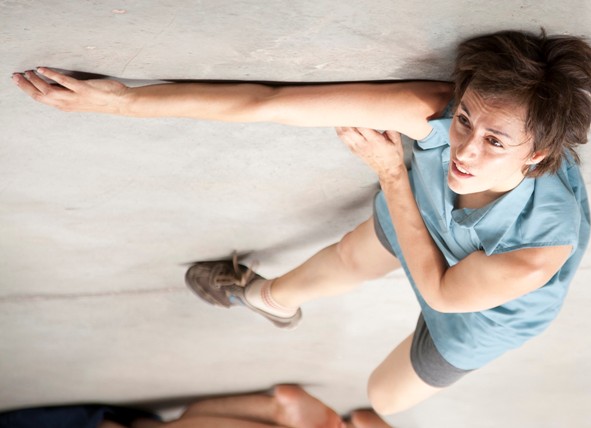 The 24th Room Dance Festival will take place from December 13 – 15, 2012 at Hateiva in Tel Aviv, and on December 26, 27 & 29th at the Gerard Behar Center in Jerusalem. This year's theme will be "Between Revealed and Concealed." The festival presents works performed by a solo dancer or small ensemble, in the intimate atmosphere of a room, without the elevation and distance created by the stage, placing an strong emphasis on the movement of the dancer.
Prof. Amos Hetz, founder and artistic director of the festival continues in his role, this year for the first time accompanied by co-artistic director Lior Evitzur.  The festival will focus on the tension between composition and improvisation, with Heinrich Von Kleist's essay On The Marionette Theatre as a conceptual foundation, with the dances created in response to the essay.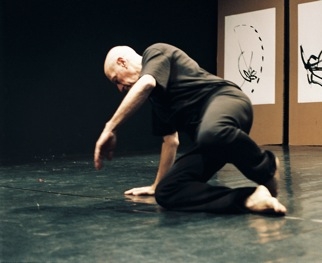 Participants in the festival include well known Israeli choreographers: Anat Danieli, Anat Shamgar with the sculptor Avital Cnaani, Sharon Zuckerman, Shelly Palmon, Ronnie Heller, Lior Ophir, The Playground Group of musicians and dancers and Amos Hetz. International guest Yuri Konyar from Slovenia will perform a solo set to Bach's Goldberg Variations as performed by Glenn Gould.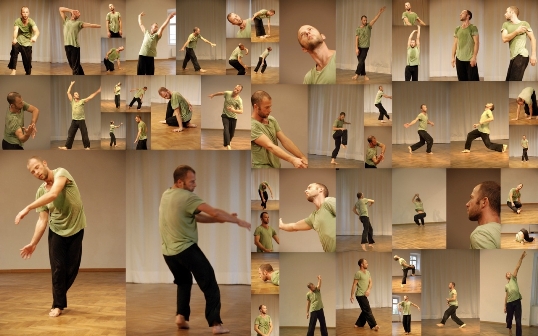 On Friday, December 14th a conference on the topic of "Composition and Improvisation" will take place at Hateiva at 14:00, with the participation of Prof. Amos Hetz, Liora Bing-Heideker and Dr. Guy Hoffman, as well as dancers performing in the festival. The conference will be moderated by Lior Avitzur. The conference is open to the public and entrance is FREE!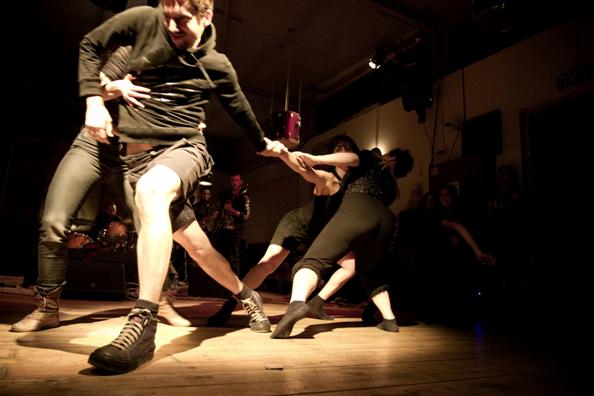 Performances:
Hateiva, 19 Sderot Yerushalayim, Jaffa. Tickets are 50 NIS/80 NIS for 2 performances, to order call:  03-6077020.
Thursday, December 13th: Amos Hetz, Shelly Palmon, Lior Ophir, Anat Danieli at 20:30.
Friday, December 14th: Ronnie Heller, Sharon Zuckerman, Anat Shamgar at 20:30.
Saturday, December 15th: Yuri Konyar – Goldberg Variations at 20:00; Playground at 22:00.
Gerard Bechar Center, 11 Bezalel Street, Jerusalem. Tickets are 50 NIS/80 NIS for two performances, to order call: 02-6251139.
Wednesday, December 26th: Amos Hetz, Shelly Palmon, Lior Ophir , Anat Shamgar at 20:30
Thursday, December 27th: Ronnie Heller, Sharon Zuckerman, Anat Danieli at 20:30
Saturday, December 29th: Playground at 20:30
The Room Festival is sponsored by the Culture Authority Dance Department, Tel Aviv -Yafo Municipality Performing Arts Department, Jerusalem Municipality Arts and Culture Department, Jerusalem Foundation, and the Choreographers Society.