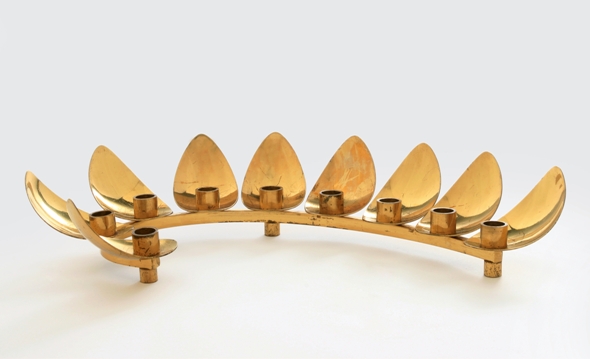 Hannukah – eight days of music, dance, theatre and holiday fun from the traditional to the delightfully different!
Start the holiday off with Ohana Brass Band at Beit Avi Chai (48 King George St. Jerusalem) on Saturday, December 8th at 22:00. No Hannukah would be complete without levivot (latkes/potato pancakes/what you will), and Hannukah would just not be Hannukah without Shmemel and Hannah Zelda! Shmemel concerts are always a fantastic party, and their traditional crazy Hannukah antics are legendary. Just so you don't miss them, they will have two performances during Hannukah: Beer Sheva on December 12th at HeHalutz 33  and on December 15th at Beit Avi Chai at 22:00.

The Batsheva Ensemble will perform Kamuyot and Deca'le, all the explosive energy of Batsheva productions in a more innocent, light-hearted version for kids – it's fun, fun, fun & almost sold out – so get 'em while you can, click here.  Ohad Naharin's Sadeh21, which premiered at the Israel Festival, will also be performed during the holiday, link here for tickets  and read more about this defiantly abstract and intensely emotional work here.

Point your way to the The Israel Ballet performance of Sleeping Beauty, in Tel Aviv, Haifa or Jerusalem, full details here.
More fun for kids with the Orna Porat Theatre for Children – YesPlanet Rishon LeZion (a beautiful venue!) will host two plays: Mr. Simon's Shoes on December 8th, 14th and 15th at 11:00, and David and Goliath on December 10th at 11:00. Tickets are 50 NIS each and may be ordered online.  Adding to the festive feel will be stands with free fun for kids: clowns, makeup stands, balloons and more. In addition to the plays, films will be screened as usual, including the super-fun Wreck-It Ralph (read more about it here ). Hannukah candle lighting will take place every day at 17:00.

Holon hosts an abundance of Hannukah fun with several venues featuring special activities for children. The Israel Children's Museum will have tours and workshops related to the exhibitions Dialogue in the Dark and Invitation to Silence, from December 9 – 12 & 16th starting at 11:30 and 13:00, intended for children ages 4 – 8, participation is 35 NIS per child, 20 NIS per parent. Call 03-6503000. Read more about the museum here.
The Holon Mediatheque will host several plays for children, including the very wonderful Wizard of Oz, directed and choreographed by Gilad Kimhi.  Showtime at 10:30, 12:30 and 14:30 daily, call 03-5021552 or write to customers@mediatheque.org.il for tickets and further details.

The Design Museum Holon  will hold family craft workshops in conjunction with the current Common Roots – Design Map of Central Europe exhibition (recommended – colorful, interesting and can be enjoyed on many levels). Call 073-2151500 for tickets and additional information.
The Haifa Theatre and Ethos will be presenting The Sufgatron – plays for children at special holiday prices – just 15 – 35 NIS! The Sufgatron will take from December 11th – 13th, in the venues at Merkaz HaKarmel, 142 HaNassi Blvd. Tickets may be ordered from Haifa Theatre online or call: 04-8600500.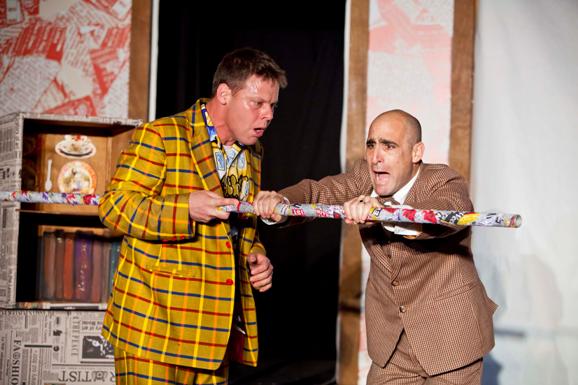 The Mara Theatre in Kiryat Shmona will present puppet theatre for children December 10th & 11th, call 04-6959659 for details.
The Tel Aviv Cinematheque will have a tribute to The Sound of Music (1965, 174 min. English with Hebrew subtitles) with screenings on December 8th at 11:30, December 12th at 11:00 and December 13th at 15:00. There will be a special event on December 11th at 19:00, conducted by Gil Shohat who will tell the story of Maria and its adaptation to musical and film, featuring singers Ania Bukstein and Limor Shapira. Tickets: 03-6060800.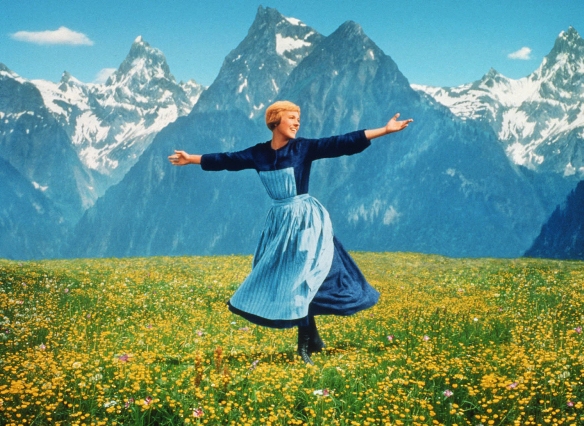 Want to connect aesthetically to tradition? Visit the Israel Museum's new exhibition Forging ahead: Wolpert and Gumbel, Israeli Silversmiths for the Modern Age. The two were among the founders of the New Bezalel School of Arts and Crafts, and heads of the Metalwork Department from 1936 – 1956. The exhibition is curated by Sharon Weiser-Ferguson with Associate Curator Jack Joseph and Morton Mandel Wing for Jewish Art and Life.  The Youth Wing of the museum will hold special workshops, puppet shows and other performances during the holiday, complete details in English may be found here. Admission to the museum is free for children during the holiday, workshops and performances have an admission fee ranging from 15 – 20 NIS per person.
Looking for something different? Check out Shonim – a cultural night and party celebrating the esoteric, weird, and fringe themes of Judaism.at the Ozen Bar on December 13th. Read more about it here.
Looking for a mix of old and new? Take the kids (of all ages from 3 – 90) to Indie-Yeled at Zappa Tel Aviv on December 8th. Doors open at 12:00 and the show starts at 13:30 with special guest Hemi Rodner. Tickets – call *9080. A tribute to the Israeli children's songs of the annual Hannukah festival, performed in new arrangements by the "Hatachtonim" (Hebrew: underwear) ensemble – nostalgia with a twist.