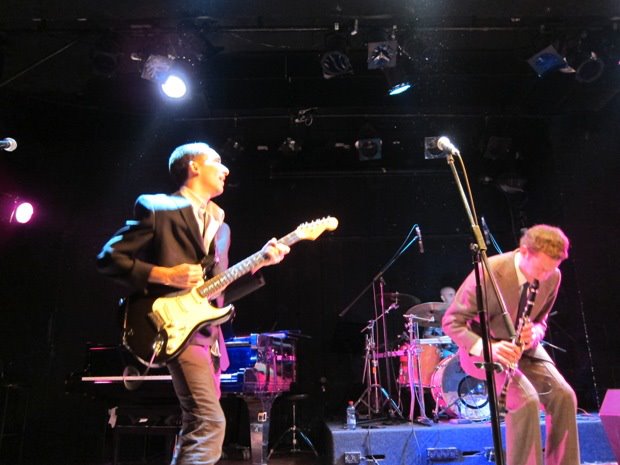 Kinderlach – get ready to rock! Ramzailech's hardcore Klezmer will be coming to the Gerard Behar Center in Jerusalem on January 10, 2013, at 20:30.
Ramzailech sound like no other band: merging Klezmer, industrial, hip hop, jazz, groove and Middle Eastern into a rush of sound and feeling, the past slam-dancing into the future. Multicultural mania this intense can only be made in Israel. (read more about the band here)
Gal Klein, Amit Peled and Dekel Dvir are Ramzailech, and the metal meshigas will start at 20:30, with a post-concert party  featuring DJ Laissez Passer.
Call 02-6251139 for tickets. Gerard Behar Center, 11 Bezalel Street, Jerusalem.
Link to Ramzailech facebook page here, and the event page here