She's got the love, she's got the music, she's the queen!!! Ester Rada is a powerful woman, a performer who draws you in with her fantastic energy, a voice that is as tender and intimate as it is strong; a writer with songs that reverberate in your body and soul.
Ester Rada and her terrific band – Lior Romano (keyboard), Michael Guy (bass), Dan Mayo (drums), Ben Jose (drums), Maayan Mylo (trombone), Yinon Peretz (trumpet), Gal Dahan (saxophone)    – launched her EP "Life Happens," produced by   Kuti (Kutiman) and Sabbo (Soulico), at the Barby in Tel Aviv, last Thursday, January 31, 2013.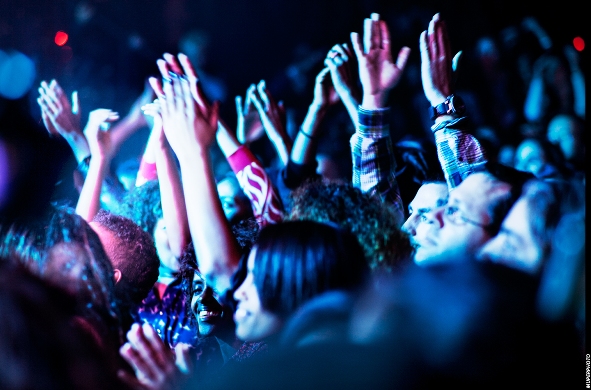 Ester Rada is going places, and she has a loyal following that transcends all borders of age, language, and ethnicity – young and old, speaking Hebrew, Russian, English, Amharic – they packed the Barby to overflowing with love. Several musical guests shared the stage with Ester, including producers Kuti and Sabbo, Liron Lev, the talented Haim sisters (Tagel, Tair and Liron), rapper Pelled, "the queen" Karolina, and her partner in life – Gili Yalo (Zvuloon Dub System).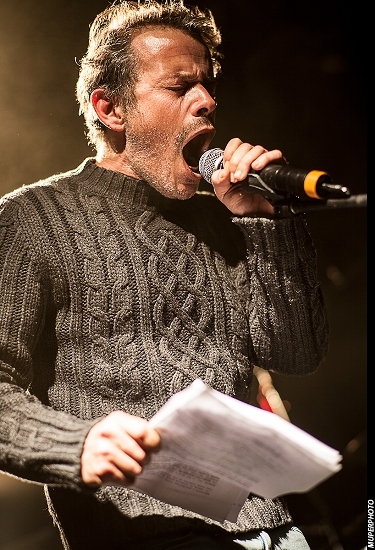 In a very unusual moment, actor/singer Rami Hoyberger came onstage, in the midst of the song "Monster," explaining that Ester Rada "asked me to say a few words," and began his piece saying: "All people are born equal, all people are born equal, all people are born equal." Concerts in clubs are not the place one expects to encounter a speech on equality and the rights of all people to life, freedom, and the pursuit of happiness,  but then Ester Rada is the kind of artist who always exceeds expectations. She's got it together, she's an intelligent woman who knows how to get her message across – in song, dance, words and action. "We believe that a little girl born in dire poverty has the same right to succeed as any other little girl." We hear you, Ester. Yes.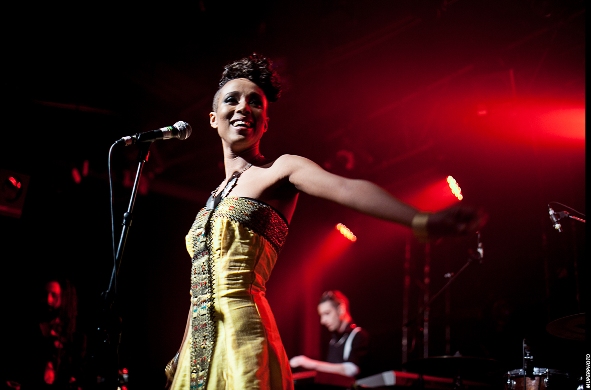 She was radiant, beautiful, golden, and every moment, from the tender ballad performed solo on guitar "Could It Be" to the joyous finale Nanu Nanu Ney (Muluken Melese cover) was a celebration. Bidding her goodbyes to the audience, she said, "Only God knows how much I love you, this night will not be forgotten."
Relive the moment with Muperphoto's album of Ester Rada's concert!