The Yiddishpiel Theatre will present Hillel Mittelpunkt's play A Visitor's Guide to Warsaw, performed in Yiddish, starring Lia Koenig. This will mark Koenig's first time performing in the Yiddishpiel Theatre. The premiere will take place on June 26, 2013 at ZOA House in Tel Aviv.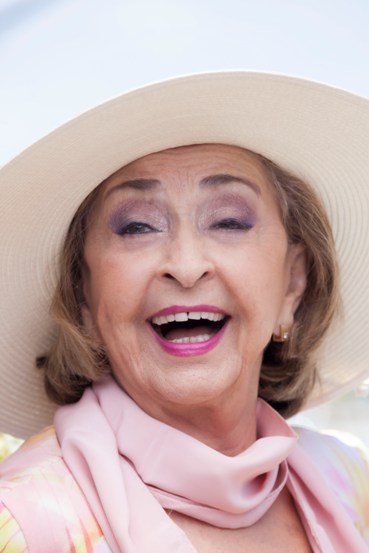 Israel prize recipient Lia Koenig is an incredible actor with a strong stage presence. She starred in the original Habima Theatre production of the play in 1999, and returns to reprise the role so many years later.
Mittelpunkt said of this production that "even then, when we rehearsed "The Visitor's Guide" for the Habima production, Lia Koenig and I amused ourselves with the idea of someday performing the play in Yiddish. After all, Yiddish is the true language of this play's world, at least in regard to the dialogues between Marga and Yosef, the inventory of the family guilt and atonement, the influence of distant landscapes and blurred images from "over there" on the members of the first and second generation today."
Mittelpunkt's play observes the relationship between Marga Weisberg (Koenig) and her son Yosef, an unsuccessful artist. The two come to Warsaw to claim ownership of a building that belonged to Marga's family before World War II.
Yet the World War is not the only war in question, the conflict between mother and son is at the heart of the play. This conflict, with its history going back to Yosef's childhood, and spanning many issues over the years, comes to a crisis in Warsaw. The play will be performed in Yiddish with surtitles in Hebrew and Russian.
A Visitor's Guide to Warsaw by Hillel Mittelpunkt
Director: Hillel Mittelpunkt; translation into Yiddish: Leah Szlanger; Cast: Lia Koenig, Anat Atzmon, Irma Stepanov, Israel Treistman, Natan Hecht.
Performance dates, venues and times may be found on the Yiddishpiel Theatre website.