Hazira Performance Art Arena will present New Dance 2013 – from June 25 – 27, 2013, at the Gerard Behar Center, Jerusalem. Artistic director Sahar Azimi, selected a cohort of choreographers to explore their own process in dance through an acquaintance with other arts, participating in workshops and coaching sessions. The participating choreographers are: Michal Herman, Shlomi Bitton, Lilach Livneh, Ran Ben Dror, Uri Shafir and Sophie Krantz.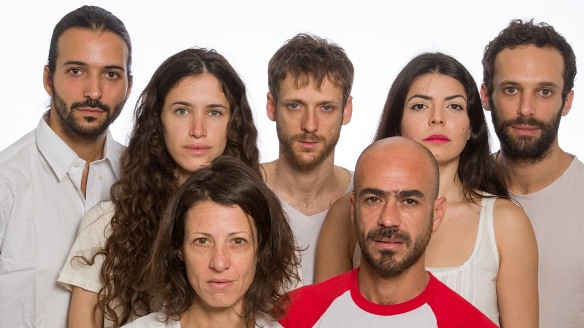 The choreographers will present their works in two programs:
Mikbatz Aleph: Flik Flak by Michal Herman, Hora LaNe'ehazim: Research Performance by Lilach Livneh, Hits (Part Aleph) by Shlomi Bitton. Performances: June 25th at 20:00, June 26th at 21:45.
Mikbatz Bet: Fail Better by Uri Shafir, InSect Solo by Ran Ben Dror, Out Body Out by Sophie Krantz. Performances: June 25th at 21:45, June 26th at 20:00.
Habeas Corpus, curated by Anna Waisman, with the participation of the choreographers and dancers of New Dance 2013, will be performed on June 27th at 20:00, outdoors in the Gerard Behar Center Square. Admission FREE.
Shay Granot and Nevo Romano, who participated in Hazira's dance program last year, will present their work Sha'a Im Ochlei Kol (An Hour with Omnivores) on June 27th at 21:00. The dance is performed in the nude.
Tickets are 70 NIS for one program/60 NIS advance purchase/50 NIS dance students. A combined ticket for program Aleph and Bet may be purchased for 120 NIS/110 NIS advance/100 NIS students and dancers. Tickets may be ordered online: www.hazira.org.il