How does a single individual gain control over the minds of a multitude? How can an oppressive movement grow in power, gaining followers day by day, while no one dares take a stand to say: this is wrong? Sometimes the answer is as simple as "I wanted people to like me."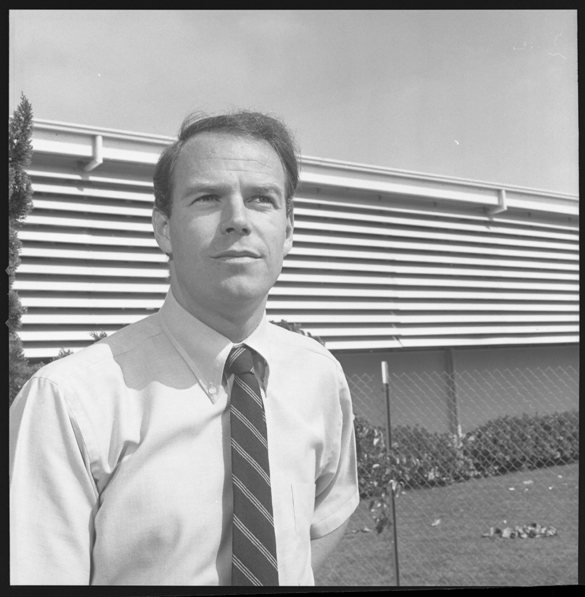 In 1967, at Cubberly High School in Palo Alto, history teacher Ron Jones, asked by one of his 15 year old students to explain the rise of Nazism in Germany, decided to try an innovative experiment to show the students how such a movement might develop. The degree to which students became intensely and rapidly involved in what was called "The Third Wave" – chanting the slogans, giving the salute, obeying the many rules, and readily informing on those who stray – was a shocking lesson to all. Those who had been participants in this "experiment" didn't discuss it at first, and there was little documentation at the time. Over the years the story spread (in 1981 a television drama was made based on the incident, and a young adult novel written by Todd Strasser under the pen name Morton Rhue was published in the same year; the German feature film Die Welle [2008], directed by Dennis Gansel, transposed the events to a German classroom), the "Third Wave" and its disturbing insights into human nature have become a subject of study and scrutiny in themselves.
Forty years later, in 2010, the students who had been the unknowing participants in this social experiment made their voices heard in the documentary film Lesson Plan: The Story of the Third Wave. Directed by Philip Neel and David Jeffery (both were students in the class), the film features interviews with Ron Jones, his former students, the school principal and psychologist Philip Zimbardo, professor emeritus, Stanford University. It's fascinating to hear the different recollections and experiences of the people involved, to understand the attraction of the movement, the fear of opposing or speaking out, and the courage of those very few who dared to question.
The film Lesson Plan will be shown on IBA Channel 1 (and in HD Channel 511) on Sunday, August 25, 2013 at 21:00.

Lesson Plan: The Story of the Third Wave (USA, 76 min, English with Hebrew subtitles); Directed by Philip Neel and David Jeffery