Stories We Tell, a documentary by the Canadian director (and actress) Sarah Polley opens with a quote from her famous countrywoman, Margaret Atwood: "When you are in a middle of a story it isn't a story at all, but only a confusion: a dark roaring, a blindness, a wreckage of shattered glass and splintered wood; like a house in a whirlwind, or else a boat crushed by the icebergs or swept over the rapids, and all aboard powerless to stop it." It's a particularly apt epigram for a poignant, powerful and very personal story, part elegy to Polley's much missed mother by those who knew her, part detective story trying to unpick a vivacious yet enigmatic woman.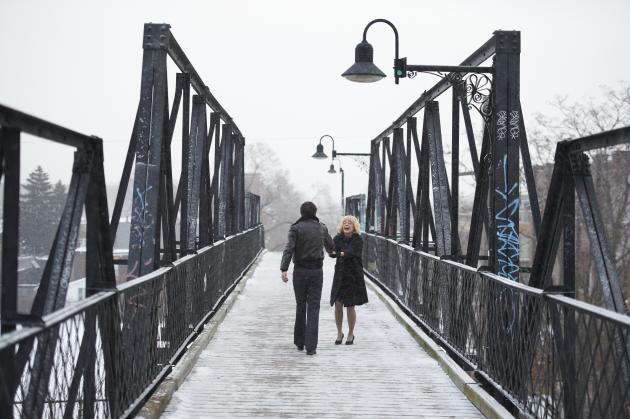 The joke in Sarah Polley's family had always been that she was probably somebody else's child, her fair hair and physiognomy not matching that of her older siblings. Diane Polley, her mother, had been an actress whose career slipped away almost imperceptibly after she met and married Michael, Polley's father. We get the sense that she was a lively and sparkling woman, quite possibly a mismatch for the solid – or perhaps stolid, it's all a question of perception, after all – Michael. Sarah was their third child together; Michael, a transplanted Brit and once an actor himself, gave up the profession to take up a job in insurance. His hope, he says, was to give the family the security and certainty that two parents treading the boards would never be able to provide. He says.
In 1978, Diane is unexpectedly offered the chance to appear in a play in Montreal. It means time away from the family, 6 hours away in Toronto: but Michael and Diane's relationship is teetering unsteadily, and time apart could rekindle their affection for one another. Michael goes up to visit Diane after a few weeks. Absence makes the heart grow fonder, they say. The reunion is a touching one, and not many months later Sarah is born. But could there be something else, say, out of sight, out of mind?
Diane returns home and throws herself into work as a casting agent and doting mother. When Sarah is 11, Diane falls ill and eventually dies from cancer, and the youngest Polley child is brought up alone by her father. Sarah grows up to be first an accomplished actress and then director. (Her adaptation of an Alice Munro short story into Away From Her won her an Oscar nomination)
It might be the absence of a pivotal factor in her life, or it could be that the jokes – and we all know about many a true word being spoken in jest and all that – reached a crescendo. Either way, the adult Sarah determines to find out a bit more about her mother and the Winter of 1978. There's even a convenient suspect: one of the actors who'd appeared in the play with Diane seemed to have perhaps just a hint of a passing resemblance to the younger Ms Polley. But then things take a decidedly unexpected turn…
Quite a lot has been written about Stories We Tell, pretty much all of it positive and deservedly so. (it won the $100,000 prize for best Canadian Film at the Toronto Film Critics Association Award). It's possible that readers may already know how Polley's quest ends. Even so, I won't say how things shape up here; not so much because spoilers ruin the suspense but because, in an odd way, anchoring the film around this alone would be to miss the point of Polley's exceptional film.
What Polley gently teases out of her interviewees (rather tellingly, she remains largely behind the camera) is a nuanced, affectionate three-dimensional portrait of an unknown quantity. But what surprises is not the wealth of information about her mother she recovers, but how much of the stories her interviewees – older siblings, her father, her mother's close friends – tell contradict one another, yet rub along alongside one another comfortably. Well, seemingly so. Stories We Tell is an experiment in storytelling, specifically the argument that there can be no such thing in a story as an objective truth. Diane was a complicated presence: those close to her employ equally complicated strategies to find ways of accommodating her memory in their minds. The younger Ms Polley is no exception in this respect, employing an arsenal of tricks that leave the watcher wandering what is true and what is not. Or, to be precise, what we mean when we say that we believe something to be true. It's a bit like the epigram provided by Margaret Atwood, the one I started above but didn't quite finish. It continues: "It's only afterwards that it becomes anything like a story at all. When you're telling it, to yourself or to someone else."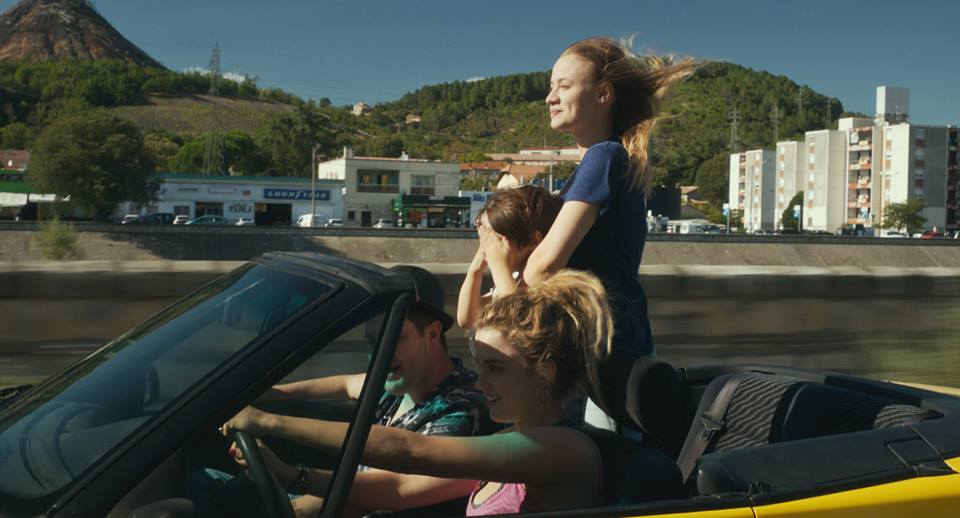 Suzanne, directed by Katell Quillevere and premiered at this year's Cannes Film Festival, is also about the stories we tell to others about ourselves. It's also, more crucially, about what we avoid telling ourselves about ourselves. These thing matter, especially when the distance between feeling useful and feeling empty can seem, metaphorically at least, like the distance between life and death.
The eponymous Suzanne (a guileless, convincing portrayal by Sara Forestier) is the older of two sisters growing up in a featureless town somewhere in the south of France. Their mother died when they were young: their father, a long-distance driver does the best he can with the emotional resources he has. It's not a lot, but it seems good enough.
Just why Suzanne becomes pregnant is anyone's guess: ennui, desperation, the hope that it will provoke a change, any change, in her life. Her father finds the words eventually to ask. She doesn't smirk, but the throwaway reply, "I don't know," might as well have been. I suppose there is no point in searching for the truth when everything seems so inalienably unreal.
Suzanne follows its principal over the course of a quarter of a century, from childhood to motherhood to the edges of the empty chasm that is the rest of her life stretching out beyond her. We never meet the father of her child; she does, however, meet small time hoodlum Nicolas, who seems to fill her life with so much vitality that she is prepared to drop everything else in exchange for him.
Quillevere, directing from a script written with Mariette Desert, seems concerned not so much with Suzanne's story as with how she tells it. The narrative is fragmented, episodic: context is often elided or at best inferred.  The jagged edges draw the viewer in inexorably. We cannot but question Suzanne's choices, but we can hold back judgement. It is a story being told after all, there is a lot we don't know. Also, more importantly, it is what Suzanne can tell herself that matters more than anything else.
Stories We Tell and Suzanne will be screened at the Haifa International Film Festival 2013
Stories We Tell (Canada, 2012, 108 minutes, English with Hebrew subtitles)
Written and Directed by Sarah Polley
Screening times: September 20th at 13:15. Tickets may be ordered online on the festival website.
Suzanne (France, 2013, 94 minutes, French w. English subtitles)
Directed by Katell Quillevere; Starring Sara Forestier, Francois Damiens, Lola Duenas
Screening times: September 22nd at 16:30; September 26th at 20:00. Tickets may be ordered online on the festival website.