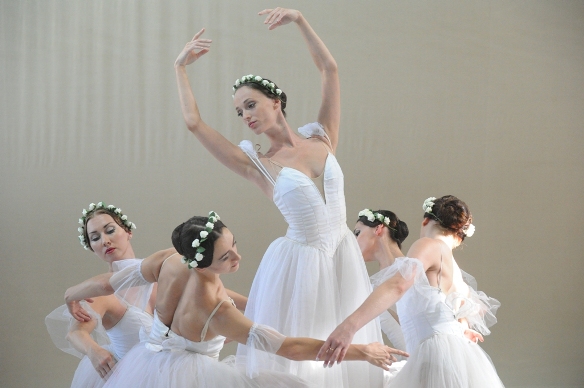 The Israel Ballet will present MOON, an evening of premieres, on September 21, 2013 at the Herzliya Performing Arts Center. 21:00
The Israel Ballet will premiere three works, in an evening that embraces the classical and the contemporary. The program will include:
ONE – a new dance by Israeli choreographer Idan Sharabi. According to the choreographer, it is a dance based on sensations and emotion, relating to the concept of "the mirror" – both internal and external.
Les Sylphides – graceful dancers in white costumes, romantic music – for many, this is the image conjured by the word 'ballet." Taking its name from a mythological creature, the ballet was created by Michel Fokine to the music of Chopin around 1908. Les Sylphides was the first abstract ballet, one that did not rely on a narrative framework.
Moon Over Jupiter (2010) – the Israeli premiere of choreographer Dwight Rhoden, to music by Sergei Rachmaninoff.
Performance dates:
Saturday, September 21st at 21:00, Herzliya Performing Arts Center.
Thursday, October 17th at 21:00, Sherover Theatre, Jerusalem.
Thursday, October 24th at 19:00, Heichal HaTarbut, Nes Ziona.
Tickets are 99NIS – 119NIS. To order, call: 03-6046610 or 03-5400551.