Tel Aviv is the dance hub of the world if you ask me, with a constant buzz of dance performances. International Exposure 2013 will take place from December 4 – 8, 2013, bringing about 100 leading members of the international dance world here to experience firsthand the surging creativity and diversity of the Israeli dance scene.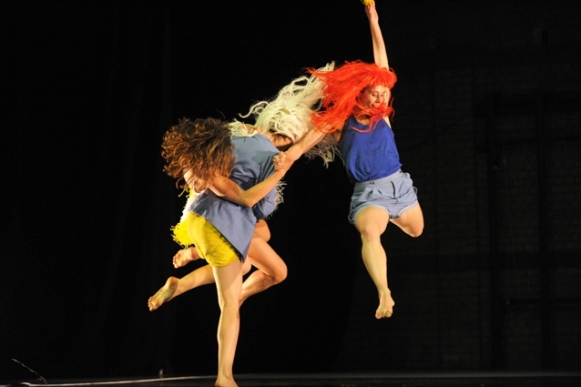 Israeli choreographers participating in International Exposure 2013: Inbal Pinto and Avshalom Pollak Dance Company, Batsheva Ensemble, The Israel Ballet, Yasmeen Godder, The Kibbutz Contemporary Dance Company, Maria Kong Dancers Company, Kamea Dance Company, Hillel Kogan, Ronit Ziv, Rachel Erdos, Sigal Ziv, Dafi Altebeb, Asher Lev, Ella Ben Aharon and Edo Cedar, Maya Levy, Talia Beck, Avi Kaiser and Sergio Antonino, Osnat Kelner, Oded Tzuk, Oded Ronen, Ido Tadmor, Rina Shenfeld, Michal Herman, Alice Dor Cohen, The Nahara Ensemble and selected choreographers participating in Curtain Up 2013.
Among the guests planning to arrive for International Exposure 2013 are: Jean-Paul Montanari, Director of the Montpellier Dance Festival, France; André Benoît, Director of the Théâtre National de Chaillot, France; Nicole Said, Director of Ballet Preljocaj, France; Constantin Chiriac, Director of the Sibiu International Theatre Festival, Romania; Anna-Lee Jardell, Stockholm House of Dance; Kirsten Ziegelmuller, Director of Dock 11, Berlin; and many more…
Initiated by Yair Vardi, Director of the Suzanne Dellal Centre, International Exposure is now in its 19th edition, and has had a significant impact on the connection between Israeli dance and the international dance scene. International Exposure is the initiative of the Suzanne Dellal Centre, and produced in collaboration with the Ministry of Foreign Affairs – Kashtum (Department of Culture and Science), the Ministry of Culture and Sport Dance Department.
Performances will be open to the general public, consult the Suzanne Dellal website for dates and times. Tickets may be ordered online or call: 03-5105656.