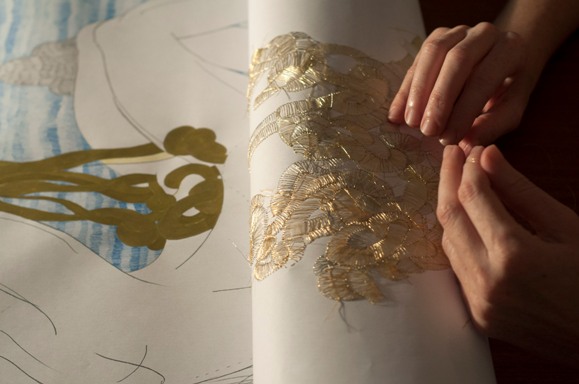 Maya Gelfman's solo exhibition Spark will open at the Zadik Gallery on Thursday, November 14, 2013. If you've noticed red hearts made of yarn adorning Tel Aviv buildings, then you've seen Gelfman's street art. This exhibition will focus on a completely different aspect of her work, and will remain open through December 14th.
Mark your calendars, starting on November 23rd, every Saturday from 11:00 – 16:00 Gelfman will be in the gallery to talk about life and art over bowls of warm soup; and on Fridays at 13:00 there will be live acoustic performances in the gallery.
Here's the lineup:
Friday, November 22nd: Rotem Bar Or (The Angelcy)
Friday, November 28th: Yammi Wisler & Eran Weitz
Friday, December 6th: Roy Reick & Idan Rabinowici
Friday, December 13th: Asaf Avidan
Zadik Gallery, 16 Shimon HaZadik Street, Jaffa, 077-4956981
Spark opening hours: Monday – Thursday 10:00 – 17:00; Friday 10:00 – 14:00; Saturday 11:00 – 16:00.