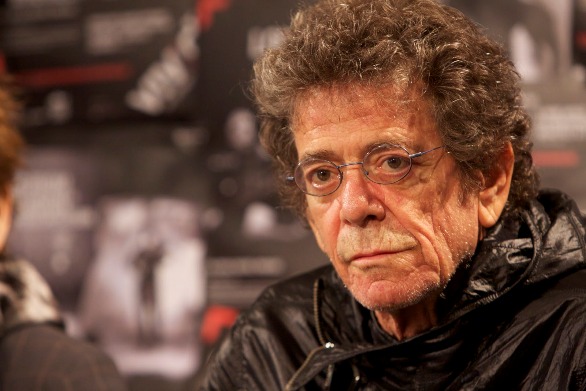 He studied with poet Delmore Schwartz, founded the Velvet Underground with John Cale, Sterling Morrison and drummer Maureen Tucker, told Rolling Stone Magazine in 1987 that he wanted "to bring the sensitivities of the novel to rock music," and made a documentary film Red Shirley (2010) about his cousin Shirley Novick.
Walk on the Wild Side: In Memory of Lou Reed is a celebration of his life and work that will take place at the Tel Aviv Cinematheque on December 13, 2013, at 21:00.
On the program:
Lou Reed: Rock and Roll Heart (USA, 75 min, 1998), directed by Timothy Greenfield-Sanders, follows the trajectory of Lou Reed's career from Velvet Underground and beyond. The film includes rare footage as well as interviews with David Bowie, John Cale, Patti Smith, Thurston Moore, David Byrne, Jim Carroll, Maureen Tucker, Suzanne Vega, Dave Stewart and Philip Glass.
Lou Reed's Berlin (2007), directed by Julian Schnabel, the concert film was shot live (and released as a live album) at St. Ann's Warehouse in Brooklyn over the course of five nights in December 2006. Reed performs the entire album Berlin, with three additional songs not on the original album: "Candy Says", "Rock Minuet" and "Sweet Jane",
There will be a short break and afterwards a screening of a concert film from 2000, featuring classic Reed tunes. The evening is edited and produced by DJ MosheL (Moshe Lavie). Tickets are 50 NIS and may be ordered online, or call 0544705992.