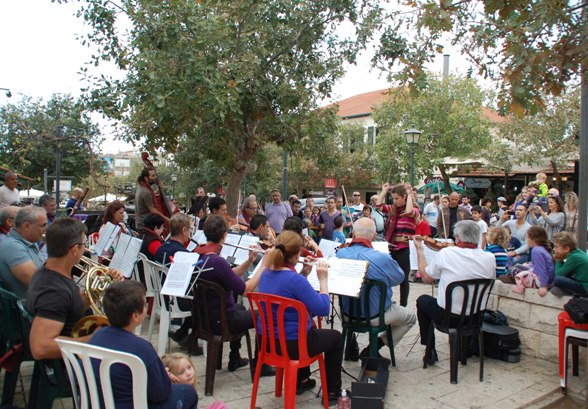 For many music lovers, making music is the greatest pleasure and privilege one can aspire to. For musicians, it's a need, just like the need for air. For the musicians of the Moshavot Orchestra, the twenty-member ensemble of the Benyamina-Givat Ada Music Center, the passion for music is what brings them to practice, alongside jobs, school and other responsibilities, every week, rain or shine. On December 19, you can hear them in a gala concert in Benyamina.
The Moshavot Orchestra was founded in 2011, and gave many of these musicians a chance to perform outside of their homes. Like in a quilting bee, the orchestra's members get together as friends, and perform together as friends as well. They consider themselves amateur performers, but there's really no such thing – that passion is what unites all musicians in all walks of life.
Holding the baton is Roit Feldenkreis, a conductor and an operatic soprano who studied conducting under Yoav Talmi at Tel Aviv University. Her mission – and the orchestra's – is to bring people closer to classical music. The orchestra performs before audiences who don't always get to hear classical music, and count music education as one of their top priorities. She chooses a repertoire of some of the world's best-loved compositions.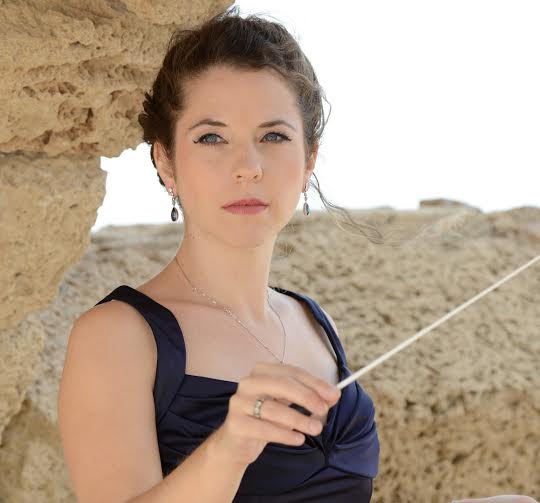 The gala concert will take place on December 19 at 20:30, in the Eshkol Pais auditorium at Ort Benyamina High School, 87 Derech Hamesila, Benyamina. The concert will include a selection of classical masterpieces and a special surprise for the audience, and the members of the orchestra will provide explanations of each piece. Music lovers of all ages are welcome!
The Benyamina-Givat Ada Music Center can be reached at 04-6288391/2, tickets are 40 NIS.