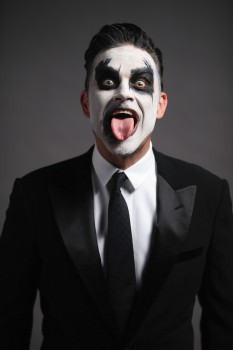 Robbie Williams wants to entertain you on May 2, 2015 at HaYarkon Park – tickets go on sale tomorrow morning, Friday, November 7th, at 10:00. Early birds: the first 10,000 tickets will be sold for 290 NIS (seating on the grass), beyond that there will be no discounts and all tickets will sell for 390 NIS.
Williams will begin his Let Me Entertain You tour in March 2015, visiting a wide range of cities from Madrid to Minsk, with Tel Aviv coming up on May 2nd. Fans will enjoy a show of songs from Robbie Williams' repertoire, featuring his classic hits.
Ticket prices: regular standing tickets 390 NIS; inner pit 1,200 NIS; tribune 1,300 NIS. Tickets may be ordered from Leann either online at www.leaan.co.il or call: *8780. Mark Butler Associates are offering VIP seating, pre and post-show hospitality, VIP entrance and parking. Contact Mark Butler Associates for details at www.markbutler.co.uk.