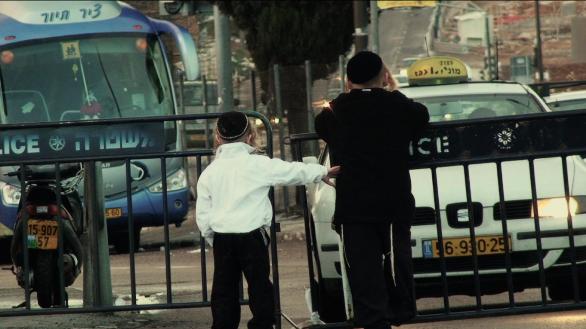 "Tel Aviv Museum of Art Visits Berlin" – 70 significant works from the Tel Aviv Museum of Art collection will travel to Berlin this spring, to be exhibited at the Martin-Gropius-Bau, Berlin, an exciting art event marking 50 years of diplomatic relations between Israel and Germany.
Artists featured in the exhibition include Max Beckman, Marc Chagall, Edgar Degas, Erich Heckel, Jackson Pollock, Pablo Picasso, Mark Rothko, Egon Schiele and other international artists, as well as contemporary Israeli artists such as Yael Bartana, Guy Ben Ner, Zoya Cherkassky, Tzion Abraham Hazan, Nevet Yitzhak, Tamir Zadok, Nira Pereg, and Michal Helfman. The exhibition will include works from three major departments: Israeli Art, curated by Ellen Ginton; Prints and Drawings, curated by Irith Hadar; Modern Art, curated by Raz Samira. The Israeli artists who will participate in the exhibition were invited to the mounting and installation of their works. Tel Aviv Visits Berlin will open on March 26, 2014, in the presence of the Museum's curators and the Israeli artists.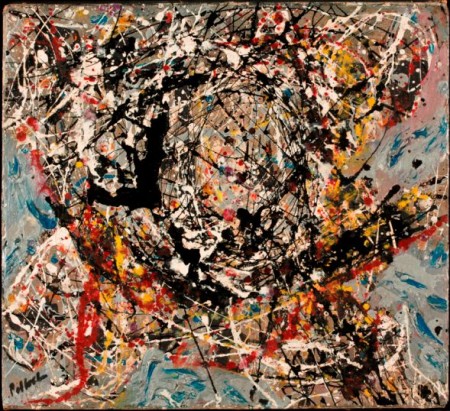 The announcement was made this morning, November 10, 2014 at the Tel Aviv Museum of Art, by Ms. Suzanne Landau, Director and Chief Curator, Tel Aviv Museum of Art; with Prof. Gereon Sievernich, Director of the Martin-Gropius-Bau, Berlin, Ms. Monika Iwersen, Deputy Head of Mission of the Embassy of the Federal Republic of Germany, and Mr. Raphael Gamzou, Ambassador, Deputy Director General, Head of the Division for Cultural and Scientific Affairs, Ministry of Foreign Affairs.
"This important collaboration reflects one of the Tel Aviv Museum's missions to develop ties with major museums abroad," said Ms. Landau, "it will be the first time that the Tel Aviv Museum of Art's collection will be shown in Berlin and Germany."
The 50th anniversary of diplomatic relations between Israel and Germany is an opportunity to reflect on the many aspects of this relationship, the history between the two countries and its strange twists and turns.  The Tel Aviv Museum was founded in 1932 and its first artistic director and chief curator was Dr. Karl Schwarz, an art historian who had previously been the director of the Jewish Museum in Berlin.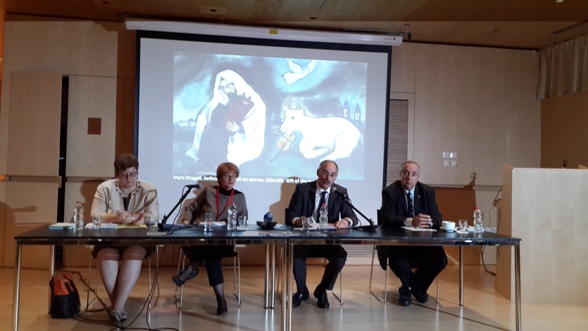 Another aspect of the fascinating and unusual politically-infused artistic dialogue between Israel and Germany was pointed out by Prof. Gereon Sievernich, who said, "We are extremely grateful that this exhibition can take place here, some of the works to be exhibited in Berlin are made by German artists who were after 1933 considered not to be the official art and they were forbidden. So here we have some beautiful pieces which were collected at the time when it was difficult for these artists."
For many Israelis and Germans today, the relationship has moved beyond the formal diplomatic acknowledgement of two countries to connections between people, both professional and personal. Mr. Raphael Gamzou spoke of his decade-long personal acquaintance with Prof. Gereon Sievernich, as one that has developed into a friendship, and shared some of the professor's history with Israel. Prof. Sievernich's first visit to Israel was in 1967 at the age of 19, when he was a member of one of the first youth exchange groups.
Ms. Monika Iwersen, in commenting on this "very unique relationship which at the beginning seemed to be almost impossible" said that this 50th anniversary "gives us the opportunity to celebrate how far we have come over these 50 years but also to look ahead at what the next 50 years will look like."
What better way to reflect on the future than through art?
Tel Aviv Museum of Art Visits Berlin will open at the Martin-Gropius-Bau on March 26, 2015. Closing date: June 21, 2015.