Sankai Juku is a rare presence on the international dance scene, their performances are spellbinding, a visually stunning and moving experience. Returning to Israel after an absence of ten years, the company will perform Tobari: As If Life in Inexhaustible Flux at the Israeli Opera – Tel Aviv Performing Arts Center. Founder, artistic director and choreographer Ushio Amagatsu will also be performing with the company, as will Semimaru, a dancer with the company since 1975. Performances will take place from December 12 – 15, 2014, an event not to be missed!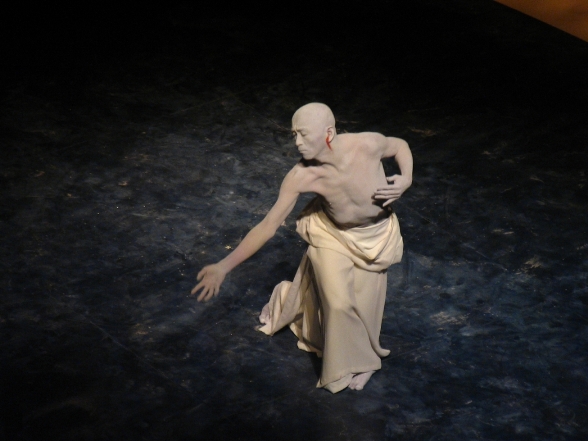 Sankai Juku was founded in 1975 by Ushio Amagatsu, and has evolved into an internationally renowned Butoh dance company. Butoh emerged in the avant garde in Japan in the late 1950s, Tatsumi Hijikata and Kazuo Ohno are considered the founders of Butoh.  In the desire to create a dance form that looks beyond traditional Japanese dance, these artists did not turn to Western dance, but rather developed a new, radical, form. The name originates in an agricultural ritual dance, Bu means "to dance" and toh means "to stamp the ground." Perhaps this more grounded quality is a reaction to Western ballet's tendency to leap in the air.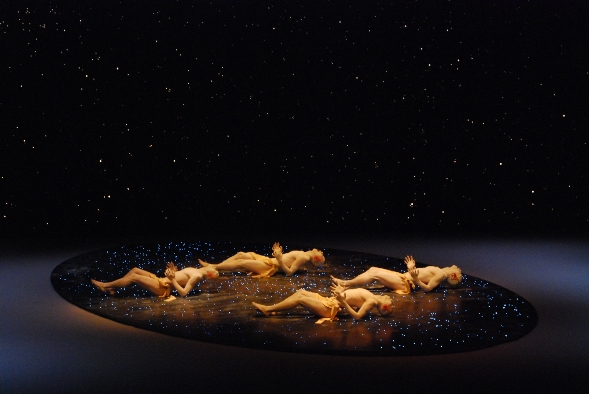 Yet any definition of Butoh will fall short of describing Sankai Juku. When I saw the troupe perform a decade ago at the Israeli Opera, it was like nothing I had ever seen before. Deeply aesthetic, the all-male troupe performs in white body paint, their body language merges with the over-all design of the work to create a mesmerizing environment. The dancers seem to breathe dance, speak it, with every cell in their body.
Ushio Amagatsu trained in classical and modern dance as well as Butoh, and has developed his own Butoh, an individual, poetic mode of expression.

Performances will take place at the Israeli Opera as part of the 2014 – 2015 Dance Season: Friday, December 12th at 13:00; Saturday, December 13th at 21:00; Sunday, December 14th at 20:00; Monday, December 15th at 20:00. Tickets are 140 – 299 NIS, to order call: 03-6927777.
Tobari
Directed, choreographed and designed by Ushio Amagatsu; Music: Takashi Kako/YAS-KAZ/Yoichiro Yoshikawa; Premiere – Theatre de la ville, Paris.