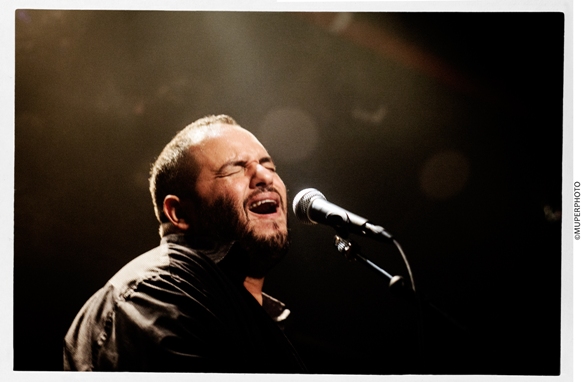 When you think about The National Library of Israel in Jerusalem, think music. There will be several events of note in April, including a performance of Shai Tsabari with A-WA.
Thursday, April 16th at 17:30 – Holocaust Remembrance Day, the third concert in the series "From Archive Shelves to Onstage." The concert series draws on the treasures of the library's music archives. Dr. Gila Flam, Israel National Library will present opening remarks, as will Amit Dolberg, Director of the Meitar Ensemble. There will also be a premiere screening of the documentary film on the performance of the Meitar Ensemlbe in Wannsee, Germany. Admission is FREE.
Monday, April 27th at 20:00 Unravelling Our Voices: A Journey to the Heart of Piyut and Prayer. A musical journey through Jewish liturgical poetry (piyut) and prayers, led by philosophers and musicians, who bring their own diverse experiences into a reinterpretation of the words, infusing them with new life. Rabbi David Menahem is the director of this series, Shai Tsabari is the artistic director. "Faith" the third session in this series, will host speakers Racheli Sprecher Frankel, Matan and Nishmat Institutes, and Benjamin Shvili, poet and writer. Music will be performed by Shai Tsabari with his guests the A-WA Ensemble. It's no secret that Midnight East loves Shai Tsabari, read more on this link.
Tickets are 30 NIS per person, and may be purchased on the Library website via this link. Cancellations will be accepted until three days before the performance.
The National Library of Israel, Edmond J. Safra Campus, Givat Ram, 074-7336336. Links: website Hebrew  and English; English facebook page ; Hebrew facebook page