My plan for the coming holiday is to borrow some kids and have fun!!! Here are some child & adult friendly activities that caught my eye.
I like to move it, move it  – and so do most kids, so dance and animation make the top of my list!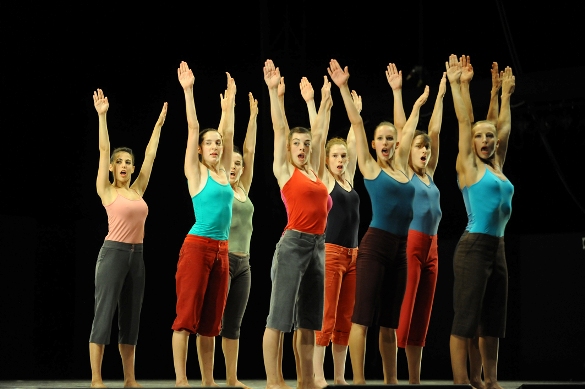 Batsheva is the most exhilarating energy burst around, and the Batsheva Ensemble – a young, bendy, extraordinarily talented crew – will be presenting Decal'e.
Decal'e is a family-friendly collage with excerpts from several works by Ohad Naharin, performed by 16 dancers, and intended for ages 8 and up. The mix changes, but the selection is all so good that every possible mash-up makes a great show. The excerpts are taken from: Max (2007), Seder (2007), George and Zalman (2006), Telophaza (2006), Three (2005), Naharin's Virus (2001), Moshe (1999), Zachacha (1998), Zina (1995), Anaphaza (1993). Mabul (1992), Kyr (1990).
Performances will take place on Tuesday, April 7th at 16:00 and 18:00; Wednesday, April 8th at 16:00 and 18:00. Tickets are 90/110 NIS, and may be ordered online or call: 03-5171471.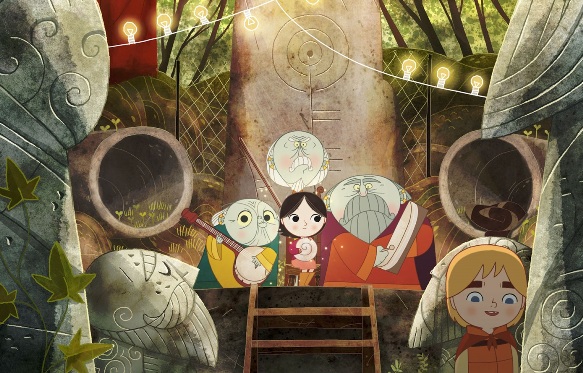 The Animation in Pessah Festival will take place from April 5 – 7 at the Tel Aviv Cinematheque and the Israeli Animation College.
Opening night is not for kids, but definitely interesting, and will feature a director's panel with Etgar Keret, Ari Folman and Alex Orelle, followed by a screening of $9.99. The event begins at 19:00. Ari Folman's The Congress will be shown at 22:00. Admission to each event is 38 NIS.
Movies to watch for:
Monday, April 6th at the Tel Aviv Cinematheque – How To Train Your Dragon 2 at 10:00 with an intro by the erudite and really funny Alon Gur Arye in Hall 3; Big Hero 6 in Hall 1 at 12:15; and Song of the Sea at 19:00 in Hall 1. Admission to each event is 38 NIS.
Tuesday, April 7th at the Israeli Animation College – a FREE screening of the Lego Movie! Advance registration is required, and can be done on their website.
There are LOTS of cool workshops, the full schedule of events (in Hebrew) is available on the Israeli Animation College site.  Admission to all events is free to Cinematheque members and IAC graduates, advance registration is required. Please contact the Cinematheque or the IAC (03-6482345)for information.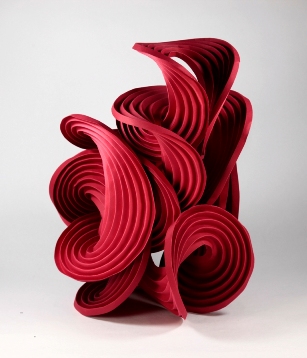 The International Exhibit of Contemporary Paper Art, curated by Paul Jackson, at the Old Jaffa Museum of Antiquities sounds very intriguing, it's always fun for me to see what amazing things can be made of such simple materials, often only using one's hands as tools. Featuring crumpled paper art made by Vincent Floderer, as well as works created by artist-mathematician Martin L. Demaine and his son, MIT professor Erik Demaine, who has researched the mathematics of folding. On April 4 – 8, 10 & 11, instructors will be offering workshops in origami suitable for ages 4 and up, participation is 35 NIS per person. Space is limited, so it is recommended to register in advance, online, through the Israel Origami Center. A do-it-yourself origami experience will be possible via video, at the cost of supplies: 10 NIS. Opening hours during the holiday will be 10:00 – 18:00. The Old Jaffa Museum of Antiquities is on 10 Mifratz Shlomo Street in Jaffa.
For the internet-savvy, and probably just as amusing for those less familiar with the online life, dancer/choreographer Renana Raz has made a children's version of YouMake, ReMake, a twist on YouTube videos that has been very popular among adults.
I haven't see the kids version, but the adult version goes like this: Raz invites dancers, choreographers, actors to create a stage response to a YouTube video of their choice. The show consists of several of these vignettes, in which the resulting scene and its YouTube inspiration are both seen. The results are widely divergent, with each creator taking their scene in a very different direction. In this case, the YouTube clips to be shown will all relate to the world of children in some way. The participating dancers/actors are all very talented: Ofer Amram, Michal Almogi/Shani Ben Haim, Tali Peretz/Inbar Nemirovsky, Renana Raz. Performances will take place on Friday, April 10th at 11:00, at the Tel Aviv Museum of Art. Tickets are 65 NIS per person, and may be ordered online or call: 03-6077020.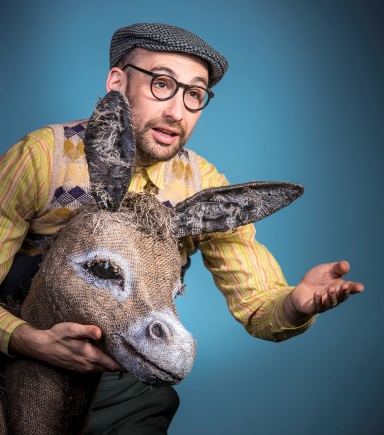 The Haifa International Children's Theatre Festival will take place from April 5 – 7. I haven't had a chance to check out the plays this year, but have had good experiences in past years. The Adventures of a True-Blue Donkey, a play for children based on a story by artist Nahum Gutman, adapted and directed by Shai Pitovsky, will open the festival on April 5th. In addition to plays for children in Hebrew, there will be outdoor street theatre performances (no admission fee!) by theatre troupes from Italy, Switzerland, Austria, Germany, Bulgaria, Holland, Spain, Belgium and Israel. The full schedule – in English too – is available on the Haifa Theatre website.
Enjoy!