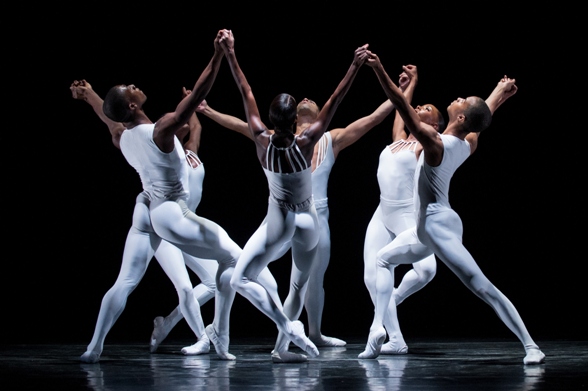 Dance Theatre of Harlem is a company known for the athletic grace and exuberance of their dancers, the diversity of their repertoire and their dedication to dance education. Arthur Mitchell in 1969 with Karel Shook, with the desire to establish a school in the neighborhood where he grew up – Harlem – introducing children to dance and the arts. A pioneer in changing the face of concert dance, bringing the richness of a racially diverse company to the stage, now marking their 45th anniversary, the company makes a welcome return to Israel with four performances at the Tel Aviv Performing Arts Center from June 10 – 13, 2015.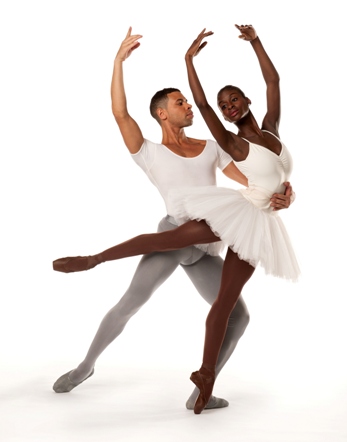 Sharing their message of creating community by bringing different cultures and ethnic groups together through dance, and encouraging children and youth to rise up from difficult circumstances through a love of the arts, the dancers and teachers of Dance Theatre of Harlem will be conducting master classes and workshops all over Israel throughout their tour here. Events for school groups, communities and local dance ensembles and schools will take place in Haifa, Jerusalem, Shfaram, Um El Fahem, Emek Izrael, Kfar Yassif, Kibbutz Mizra, Tel Aviv, Beer Sheva, Taibe and more…
The peak event of the educational tour will take place in Lod, one of Israel's few mixed cities shared by Arabs and Jews, a city burdened with multiple problems – the interconnected loop of poverty, drugs, crime and violence. Yet the places where one finds the most difficulty are often the places where one finds inspiration and creativity. My last visit to Lod took place several years ago, at the launch of the Operation Respect project in the schools, with musicians Peter Yarrow, David Broza, Amal Murkus, and the Voices of Peace Choir.  It was there I met Tamar Nafar, and was first introduced to his rap group Dam.
The company will work intensively in Lod, conducting a mass workshop for over 100 people at the Ganei Aviv community center, and afternoon workshops throughout the city. The day's events will culminate in an evening performance at the Lod Performing Arts Center (2 Kaplan Street) – a multicultural celebration with Dance Theatre of Harlem performing a selection from their show in Israel, Ag'iel Debka Ensemble, Stars Are Born Georgian Traditional Dance Ensemble, pianist Nizar Elkhater and singer Rudy Beinsin, on June 8, 2015 at 19:30 in the presence of Deputy U.S. Ambassador to Israel Mr. William Grant.  Admission to the event is free and open to the public, advance registration is required. To register, write to: avig@matnasim.org.il or call: 052-9599371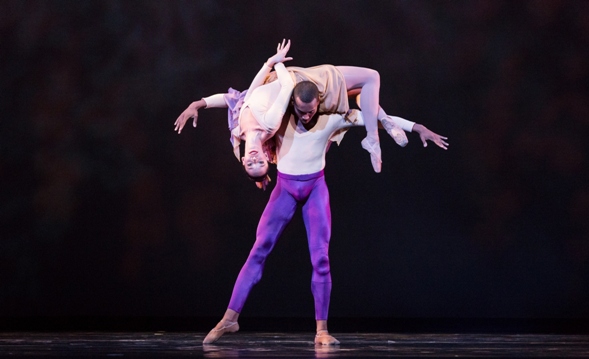 Diversity is a key element in the company's school and repertoire, which features classical ballet as well as jazz, funk and hip hop influences – creating an exhilarating fusion of past and present. Their program in Israel (based on advance information, and subject to change) will include:
The Lark Ascending – choreography by Alvin Ailey, music by Ralph Vaughn Williams
Dancing on the Front Porch of Heaven (Odes to Love and Loss) – choreography by Ulysses Dove, music by Arvo Pärt (Cantus in Memory of Benjamin Britten, 1977)
Vessels – choreography by Darrell Grand Moultrie; music by Ezio Bosso
Return – choreography by Robert Garland; music by Aretha Franklin and James Brown
Performances:
Wednesday, June 10th at 20:00; Thursday, June 11th at 20:00; Friday, June 12th at 13:00; Saturday, June 13th at 21:00. Tickets may be ordered online via The Israeli Opera website, or call: 03-6927777.