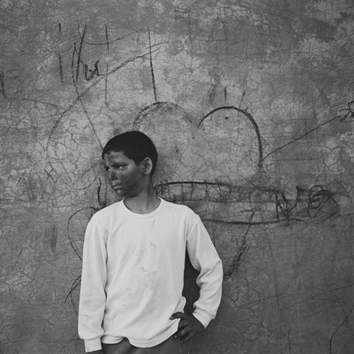 AMOCA – The Arab Museum of Contmeporary Art will open in Sakhnin on June 17, 2015. Initiators and directors of the museum are Belu-Simion Fainaru and Avital Bar-Shay, who are also initiators and curators of the Mediterranean Biennale in Sakhnin, together with the Municipality of Sakhnin.
According to their press release, the museum aims to "exhibit local and international contemporary art in order to promote peace and dialogue by means of art activities, mutual confidence building between neighbors and a strengthening of values of equality and mutuality leading toward the creation of an infrastructure for human dialogue and coexistence between communities and cultures in conflict." The museum currently holds a collection of 200 contemporary international works of art.
The opening exhibition of the museum is titled HIWAR. The word "hiwar" in Arabic has a meaning that is similar to the word "dialogue" in English. Artists participating in the exhibition include: Adel Abdessemed, Marina Abramović, Larry Abramson, Anna Andres, Abir Athalla, Asad Azi, Mahmud Badarnah, Avital Bar-Shay, Raed Bawayah, Matei Bejeranu, Nathalie Mba Bikoro, Bashir Borlakov, Daniel Buren, Thorsten Brinkmann, Barbara Eichhorn, Mounir Fatmi, Belu-Simion Fainaru, Mekhitar Garabedian, Jeanno Gaussi, Moshe Gershuni, Maïmouna Patrizia Guerresi, Rawan Ismail, Nidal Jabarin, Huda Jamal, Muhammad Said Kallash, Dani Karavan, Jannis Kounellis, Mehdi-Georges Lahlou, Almagul Menlibayeva, Bohtaina Abu Milhem, Shirin Neshat, Herman Nitsch, Zohdy Qadry, Anahita Razmi, Valentin Ruhry, Angelika Sher, Eva Shlegel, Cengiz Tekin, Jesica Vaturi, Maria Vedder, Johannes Vogl, Micha Ullman, David Wakstain, Runi Zarawi.
AMOCA is located at 100 Dohaa Street, near the Dohaa Stadium, Sakhnin (hosted in the Bet Netufa Association of Cities – Environmental Center). Opening hours: Sunday – Thursday, 10:00 – 16:00. (during Ramadan, June 18th – July 20th, the museum will be open Sunday – Thursday, from 10:00 – 14:00). Museum website:  http://www.mediterraneanbiennale.com/en/