The Jerusalem Season of Culture opens tomorrow, July 27th! A diverse program of events inspired by Jerusalem's unique aspects – its history, aesthetics, social & political arena, and religious significance, that seeks not only to entertain (and it does!) but to reflect upon this complex environment and become an active participant on the Jerusalem scene. The festival will take place from July 27th – September 4, 2015.
The Jerusalem Season of Culture will include: The In-House Festival with original productions performed in Jerusalem homes, Knock Knock – a theatrical performance in a hotel (sold out), Under the Mountain Festival takes a look at the Temple Mount this year, Contact Point at the Israel Museum, Frontline with music from the edge, and The Jerusalem Sacred Music Festival. The full program with detailed descriptions, dates, times and ticket information is available in English on the Jerusalem Season of Culture website. Please note: these events are very popular, and tickets sell fast – some like Knock Knock, are already sold out…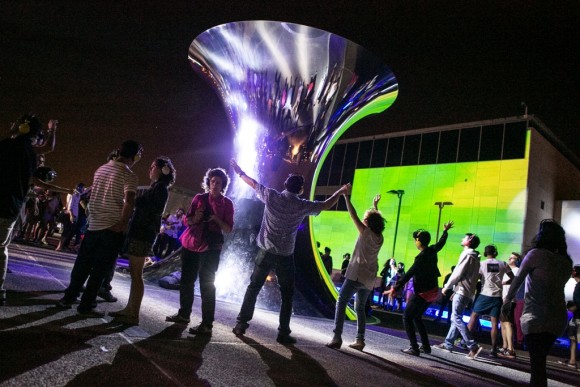 One of my favorite annual events is Contact Point  at the Israel Museum. It's an intimate encounter with the museum at night, and a great summer party. Artistic Director Renana Raz invites creative artists from different disciplines to engage with the museum's exhibits and collections, resulting in a plethora of performances and installations ongoing throughout the museum for one night only, from 20:00 – 03:00 on Thursday, August 6, 2015.
This year, marking the Israel Museum's 50th anniversary, there will be several contact points relating to the jubilee year. The Exhibition of Exhibitions that Never Were – will be exactly that, revealing exhibitions that for one reason or another were planned yet never made it to the public view. In Catalogues, the many catalogues that have been published by the museum over the past 50 years were used as material from which to make new works – sounds intriguing!
The Jerusalem Sacred Music Festival will take place from August 30th – September 4th with 25 concerts in five unique Jerusalem venues, featuring artists from 16 countries. Some festival highlights:
Jonny Greenwood and Shye Ben Tzur – Junoon, with The Rajasthan Groove Orchestra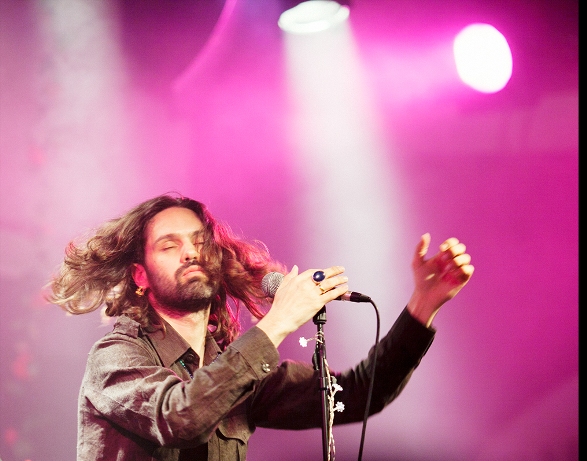 British guitarist, rocker (Radiohead) and composer Jonny Greenwood, who has composed the scores for Paul Thomas Anderson's The Master and other films, the multi-instrumentalist (hear of the ondes Martenot, anyone? featured on two tracks in Kid A) and dub reggae fan has also collaborated with Israeli musician Dudu Tassa on the song What A Day.  Shye Ben Tzur is a mesmerizing performer, his music fuses Indian and Western musical traditions with Hebrew lyrics, and his concerts bring people together in a spiritual groove like no other! The musical genre of Qawwali originates in India, it is a form of Sufi devotional music. Ben Tzur performs these traditional songs as well as his original compositions in arrangements that include both Indian and Western instruments, as well as compositional elements from both musical traditions.   When these musicians come together, it's going to be a night to remember. Tuesday September 1, 2015 at the Tower of David.
Corey Harris
Blues guitarist and singer/composer Corey Harris began his musical journey on the streets of New Orleans. A year spent in Cameroon, West Africa had a profound influence on his original compositions, which are also infused with reggae, soul, and rock. Yet his connection to traditional, acoustic blues guitar remains tight. Harris is the recipient of a MacArthur Fellowship (2007) and was featured in Martin Scorsese's documentary The Blues: Feel Like Going Home (2003). He has collaborated with BB King, Taj Mahal, Buddy Guy, Ali Farka Toure, Dave Matthews Band, Tracy Chapman and many more. Opening for Corey Harris is the Israeli musician Dani Dorchin, literally a One Man Band!
Corey Harris merges tradition, as in this 19th century hymn, Pass Me Not O Gentle Savior (lyrics: Francis J. Crosby, music: William H. Doane)

with contemporary blues compositions, like this moving lament for Freddie Gray

There's so much more! The full program with dates, times, location and ticket information is available in English on the Jerusalem Season of Culture website.
Enjoy!