1. Take a vacation! That's what I'll be doing this August, at least part of the time: disconnecting from my computer, cell phone, and all other digital accessories, pulling on my hiking boots and heading for the mountains with my backpack on my back for fresh air and a fresh perspective. Vacations are the best, but if you are not going away this summer, there are so many ways to enjoy a mini-vacation right here! This is the list of my top ten recommendations for August, I'm sure you have lots of ideas of your own…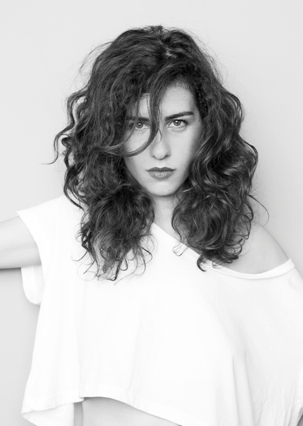 2. Tamar Eisenman will be launching her long-awaited album Limbo on Saturday, August 22 at The Barby!
Tamar Eisenman is the kind of musician that makes me feel I need to invent a new vocabulary for writing. The words I know just don't seem to cover the range and depth of all she is and does. An amazing guitarist who has been playing since the age of six, Eisenman writes songs that move in every way. Alone with her guitar or performing with her band, her stage presence is charged with energy that sends you flying, or diving deep into feelings.
Read the full interview with Tamar Eisenman on Music, Language, and Limbo

3. The Vertigo Dance Company will be performing Reshimo on August 18th & 19th at the Suzanne Dellal Centre.
Vertigo Dance Company's Reshimo, choreographed by Noa Wertheim, resonates with a feeling of continuity, a feeling, a movement or action repeated, recurring in time, leaving an invisible, yet palpable trace. Reshimo is like water from the source, flowing transparent, reflecting the sky above and revealing the rocks below. Taking its shape from the land, changing and forming the shape of the earth as it moves, water flows to the sea, where the journey ends to begin anew.
Read the full review here
4. Vaadat Charigim will be launching their new album at Levontin 7. The August 15th launch concert sold out so quickly that the band has added a concert on August 13th! Levontin 7 at 21:30.

5. Lucille, one of my favorite bands, will be launching their second album at The Barby on August 15th!

6. The lovely Maya Johanna will launch her debut album at The Zone August 22!

7. Free Fun! Yes, don't forget to enjoy all the free pleasures of wherever you are!
Jaffa Nights the one and only Shai Tsabari will be performing at Gan Hapisga in Jaffa on August 22nd!
The Bat Yam Street Theatre Festival will take place August 26, 27 & 29 – admission FREE!!! Check the festival website for events, location & times.
The Tel Aviv Museum of Art will open its doors on Thursday nights in August from 21:00 – 24:00 with music, lectures, tours… admission FREE!
8. The Jerusalem Sacred Music Festival will take place from August 30th – September 4th, as part of the Jerusalem Season of Culture, with some truly unique productions. Jonny Greenwood and Shye Ben Tzur with The Rajasthan Groove Orchestra, blues guitarist Corey Harris and more… read all about it here.
9. Movies! Get out of the heat and enter the world of imagination! Some of my favorites this summer: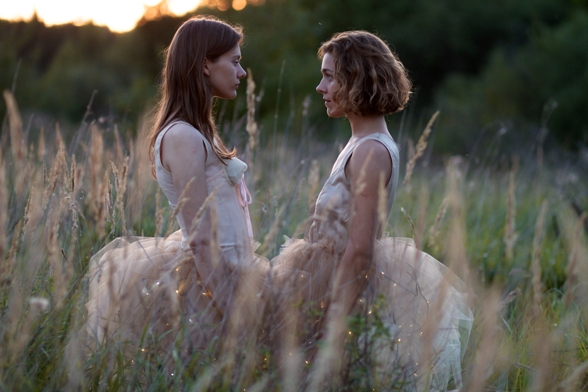 The Summer of Sangaile – The diffuse eroticism of summer permeates The Summer of Sangaile, the feel of sun and water on skin, the abundance of light in a world turned green. It's a beautiful film – a luminous, poetic evocation of a young woman coming into her own. Director Alante Kavaite's film is a rare find: an art film that feels good, without ever slipping into the abyss of sentimentality, a film about teenagers that is open, honest, direct, nuanced and intelligent. Read the full review here.  Tel Aviv Cinematheque, now thru August 19th, screening times are listed on the facebook event page.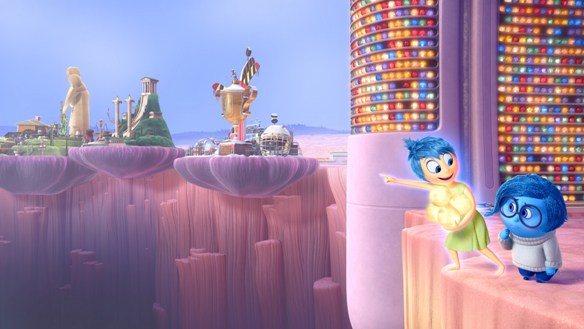 Inside Out – I've always suspected that the inside of my mind is a vast colorful playground, meticulously if mysteriously organized, full of strange gears and glowing objects, run by quirky characters on principles of logic, order, reason, and whimsy, and fraught with peril. How wonderful to have Pixar confirm my innermost thoughts! It's like they're reading my mind… Pixar's latest, Inside Out, is an outstanding film. Read the full review here.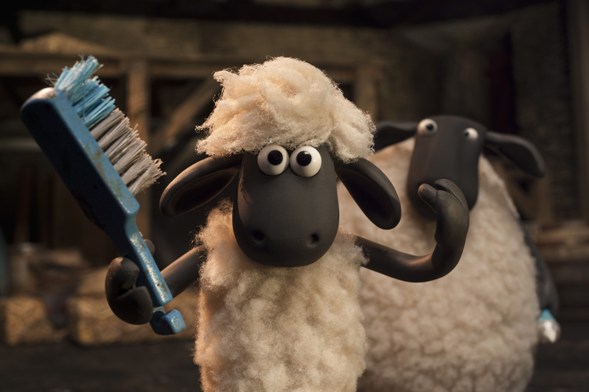 Shaun the Sheep – Madcap adventures, slapstick comedy, and barnyard mayhem takes a bite out of the big city in Shaun the Sheep, 85 minutes of sheer hilarity, insane pleasure, sight gags, cosmic mishaps, and plentiful moments of both "awww" and awe. Playful imagination meets visual artistry, storytelling wizardry, and colorful characters, to make a seriously fun film! Read the full review here.
10. Port of Tel Aviv – Rock & Port with some great free outdoor concerts in August, including Monica Sex & HaDab Nachash, concert dates here ; water show still going strong Sunday thru Thursday, until August 13th from 18:45 – 22.15. While you're there, you can treat yourself to a custom designed Magnum ice cream bar, not free, but very indulgent and delicious!