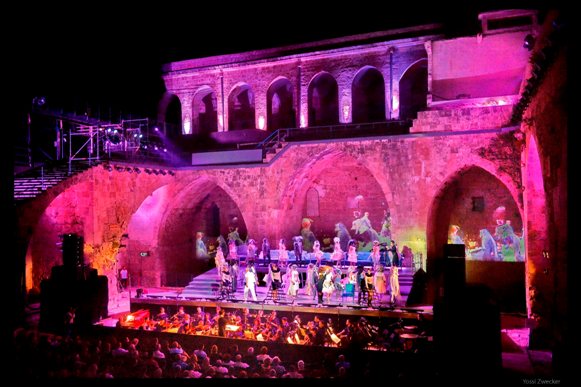 The Israel Opera takes full advantage of Israel's wealth of interesting locations for concert venues, holding performances in such exotic places as Masada, the Sultan's Pool in Jerusalem, and for the second time running this September, the Crusader Knight's Halls in Akko. The Old City of Akko will host an operatic weekend, featuring a trio of cool events: a performance of Mozart's comedy Le Nozze di Figaro directed by none other than Itay Tiran, a concert of arias for tenor, and a children's performance of Rossini's operatic Cinderella.
Known in English as Acre, the city of Akko has been home to many different inhabitants, all of whom have left their mark in some way. A stroll through the Old City is a stroll through history: from the grand Jezzar Pasha Mosque, named for the city's Ottoman governor and defeater of Napoleon, through the churches and synagogues built in Akko over the years, along Bahá'í holy places and to the governor's Turkish bath, and finally into the Citadel and the Knights' Halls, where the Crusaders and passing pilgrims spent their days. It is here, in the Knight's Halls and in the Crusader Fortress Courtyard, that the Opera will stage three shows, all of them over one weekend, against the historical and cultural backdrop of the Old City. In between shows, kids and adults alike can explore the city and the many museums and exhibits in the city.
Le Nozze di Figaro
Featuring a lighthearted and action-packed plot and some of Mozart's most beautiful music, Le Nozze is perfect for first-timers – and devoted aficionados never seem to get tired of it. This production promises to be especially well-made, since it brings together the talents of some of Israel's brightest musicians along with the theatrical prowess of Itay Tiran, an accomplished film and theater actor (Hamlet, Cyrano de Bergerac) and director (Woyzeck).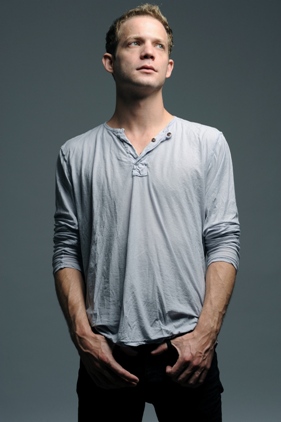 Conductor Daniel Cohen, who is already making a name for himself all over Europe, will give his Israeli audiences these two performances before jetting off to his new post as Kapellmeister at the Deutsche Oper Berlin. He is also the founder of The Gropius Ensemble, where he collaborates with Itay Tiran and a group of Israeli composers in creating new works that combine music, theater and dance.
Under Cohen's baton we will hear the Israel Camerata of Jerusalem and a handful of the Israel Opera's most well-loved voices: as Susanna, Hila Baggio, who regularly brings down the house; in the comic "buffo" role of Doctor Bartolo, Vladimir Brown; Edit Zamir, who recently created the role of The Lady in Haim Permont's recent opera The Lady and the Peddler; and more favorites such as Na'ama Goldman, Alla Vasilevitsky, Oded Reich and others.
Thursday, September 10, 2015    21:00
Friday, September 11, 2015    21:00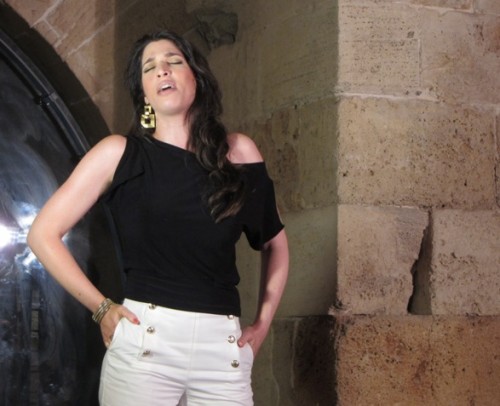 Three Tenors in Akko
As another treat, the Israel Opera has brought three tenors from around the world, some familiar, some new to us, for a Three Tenors-themed concert. Gaston Rivero, a native of Uruguay, will be singing two Shakespearean roles in Israel during the Opera's 2015-2016 season (Romeo in April, MacDuff in May). He will be joined by two Italian tenors: Salvatore Cordella, will also sing MacDuff next season, and Domenico Menini, who was our Ismaele in Nabucco earlier this year.
The Raanana Symphonette Orchestra will be conducted by Francesco Cilluffo, who conducted L'elisir d'amore in the Sultan's Pool in Jerusalem.
Friday, September 11, 2015  21:00
Rossini's La Cenerentola (Cinderella) for children
Young knights and ladies can tag along for the opera weekend and enjoy a special performance of Rossini's Cenerentola, translated into Hebrew by David Sebba and performed by the singers of the Meitar Opera Studio. Anat Czarny, already a regular at the opera, will sing the title role.
Hebrew translation: David Sebba
Director : Shirit Lee Weiss
Performed by the soloists of the Israeli Opera's Meitar Opera Studio
Pianist: David Sebba
Saturday, September 12, 2015    12:00; 13:00; 15:00
Tickets can be purchased through the Israel Opera website, www.israel-opera.co.il, or by phone through the box office at 03-6927777.