The Jerusalem International Oud Festival, now in its 16th year, will take place from November 12 – 21, 2015, under the artistic direction of Effie Benaya, General and Artistic Director of the Confederation House. The festival celebrates a meeting of cultures, the presence and influence of Arabic music in Middle Eastern and Mediterranean cultures.
Festival artistic director Effie Benaya announced that the opening concert would continue the tradition of recent years, presenting an original Israeli composition inspired by Jewish texts. Opening the festival will be Peretz Eliyahu with his new composition, inspired by the Song of Songs. Special international guest at this year's festival is vocalist and guitarist Pantelis Thalassinos from Greece.
The Festival Program
Thursday November 12th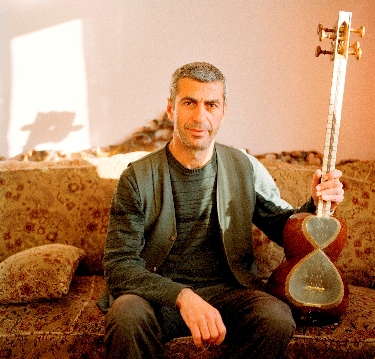 Peretz Eliyahu – new work for texts from the Song of Songs: "Let him kiss me with the kisses of his mouth: for your love is better than wine." Peretz Eliyahu—tar, composition, musical management; Mark Eliyahu kamanja, baglama, musical production; Haya Samir vocals; Shai Tsabari vocals; Assaf Talmudi keyboards and accordion; Hagai Bilitzky bass; Erez Munk percussion.
Thursday 12 November 2015, 21:00, Henry Crown Hall, Jerusalem Theater
Saturday November 14th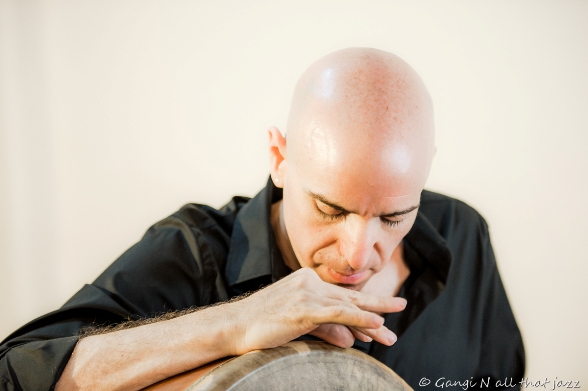 Zohar Fresco: Tof Miriam; performance inaugurating the premier album. Zohar Fresco percussion, vocals; Tomer Bar piano; Mark Moshayev drums; Christos Barabas (Crete) nai, background voices; Taxiarchis Georgoulis (Crete) oud.
Saturday 14 November 2015, 21:00, Rebecca Crown Hall, Jerusalem Theater
Sunday November 15th
Prof. Taiseer Elias – The culture of sound: recital for oud solo. Guest Artist: Sirin Elias piano
Sunday 15 November 2015, 19:00, Confederation House
Sameer Makhoul and Itamar Doari Sameer Makhoul vocals and oud; Itamar Doari percussion
Sunday, 15 November 2015, 21:00, Confederation House
Monday November 16th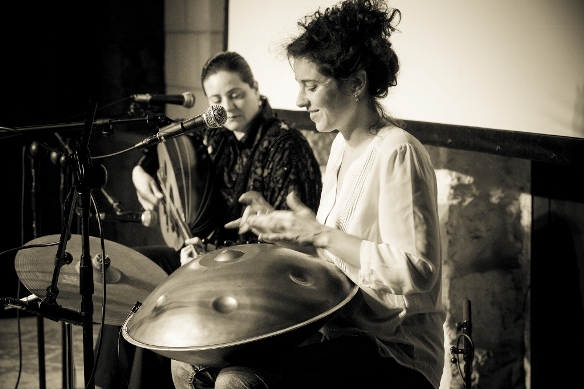 Helen Sabella and Liron Meyuhas Song of the Oud. Helen Sabella oud and vocals; Liron Meyuhas hang (pantam), darbouka, cajon
Monday, 16 November 2015, 20:00, Confederation House
Hadass Pal-Yarden, Momo Djender and the Max Doehlemann Trio: Semitones
New album launch. Hadass Pal-Yarden musical direction, vocals and melodies; Momo Djender vocals, oud, mandul, guitar, duduk, gumbari; Max Doehlemann direction, piano; Martin Fonfora drums; Christian Schantz bass; Elad Levi guest instrumentalist, violin, kamanja.
Monday, 16 November 2015, 22:00, The Yellow Submarine
Tuesday November 17th
The Genius from Baghdad. The Firqat Alnoor Orchestra in a tribute to Iraqi composer Salim Alnoor (1920–2014). Yossi Baghdadi vocals; Eliyahu Avichzer kanoun; Raphael Shawat, Netanel Yitzhakov, Elad Harel, Moshe Damagian, Elia Siani, Oriel Makhluf violins; Miki Ben Atar viola; Dr. Yehuda Kamari oud; Kalman Moskal nai; Asaf Or cello; Eviatar Hermesh bass; Ariel Cohen darbouka; Yosef Hayim Harel daf; Yonatan Partouch bandir. Ariel Cohen musical direction and conductor, Dr. Yehuda Kamari musical consultant. Hana Ftaya production and musical management.
Tuesday, 17 November 2015, 20:00, Beit Shmuel
Eliyahu: Premier of the new album by Eliyahu Dagmi. Eliyahu Dagmi guitar, sax, baglama; Ofer Benita drums; Arthur Eliyahu bass; David Dagmi percussion; Ilan Keynan guitar; Itai Ben Nun wind instruments; Shai Tsabari vocals (guest).
Tuesday, 17 November 2015, 22:00, The Yellow Submarine
Wednesday November 18th
Ofer Callaf: Song of the Heart. An original production. Ofer Callaf – vocals, electric piano and darbouka; Michael Wolpe – piano and musical management; Ran Erez – oud; Liad Mor – bass; Maayan Doari – Percussion; Tal Avraham – trumpet; Yemenite vocals: Hila Tam, Tom Fogel; Musical production: Eran Horowitz; Production manager: Danae Marx; Artistic advisor: Shelly Aharon.
Wednesday, 18 November 2015, 19:00, Gerard Bechar, Leo Model Hall
Al Ol—20 Years Later—A tribute to the work of Yair Dalal. Yair Dalal – oud, violin, vocals; Eyal Sela – wind instruments; Avi Agababa -percussion; Erez Munk – percussion, tabla; Liora Yitzhak – vocals; Yotam Haimovitz – sitar, guitar; Haim Ankri – vocals; Neta Maimon Shani – cello; Guests: Guest of Honor – Shlomo Bar, Halayl al-Awawi of the Azazmeh tribe shababa and vocals, Shani Dalal – vocals.
Wednesday, 18 November 2015, 21:00, Beit Shmuel
Thursday November 19th
A Tribute to Farid al-Atrash Voice of the Oud—All is Oud. Prof. Taiseer Elias – oud, editing and musical management; Maamun Zayud, Avi Cohen – vocals; Firas Ismi, Elias Elias, Charlie Safiya  – violin; Isa Awad – qanun; Jamil Bishtawi – nai; Hisham Khoury – bass; Ashraf Farah – darbouka; Elias Shlesh – riq; Guests of honor: al-Karawan Choir—Ibillin, under the musical direction of Nabeeh Awwad, Shusha Mansur – vocals.
Thursday, 19 November 2015, 21:00, Sherover Hall, Jerusalem Theater
Saturday November 21st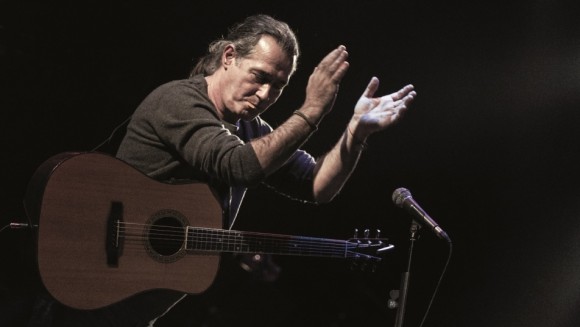 Closing performance: Pantelis Thalassinos (Greece) in an Israeli Premier Performance. Pantelis Thalassinos vocals, guitar; Panagiotis Dimitrakopoulos qanun; Dimitris Gasias violin; Philippos Lefkaditis percussion; Marios Giorgos Makris flute; Nikolas Mermigkas bouzouki, oud; Petros Vartakoris bass; Giorge Karyotis sound; Eptichios Yanakoras sound; Diamentis Milonas lighting
Saturday, 21 November 2015, 21:00, Sherover Hall, Jerusalem Theater
Ticket prices range from 80 – 180 NIS. Tickets may be purchased online from Bimot, or call: 02 – 6245206 ext. 4.
Concerts will take place at the Jerusalem Theatre, Beit Shmuel, The Yellow Submarine, Confederation House and Leo Model Hall at Gerard Behar. The festival is supported by the Ministry of Culture and Sport, the Jerusalem Municipality, The Bracha Foundation, the Jerusalem Fund and the Ministry of Foreign Affairs – Department of Culture and Science.